Meet James, spinach farmer and mason in Kenya
James has always known how to make a little go a long way. Now he can go the distance.
Once upon a time, a handout helped James survive. Today, a hand up is helping him thrive.
Orphaned in rural Kenya at age 10, James was often hungry. Going to school was impossible. "I started working at a very early age. Getting jobs was a challenge, and when I had no food, I had to live off handouts from well-wishers," said James.

Over time, James picked up skills in masonry. He found work in construction and scraped together enough money to get married. Though he and his wife had little income, they had big dreams.
"We supported each other with ideas. This is how I started farming and got into the business," said James.
Good ideas and hard work began paying off. James recognized the growing demand for higher-value crops like spinach and decided to become a spinach grower and his wife a greengrocer. Still, the couple earned Kes 4,000 (less than $40) each week. They struggled to feed their three children and often fell behind on school fees.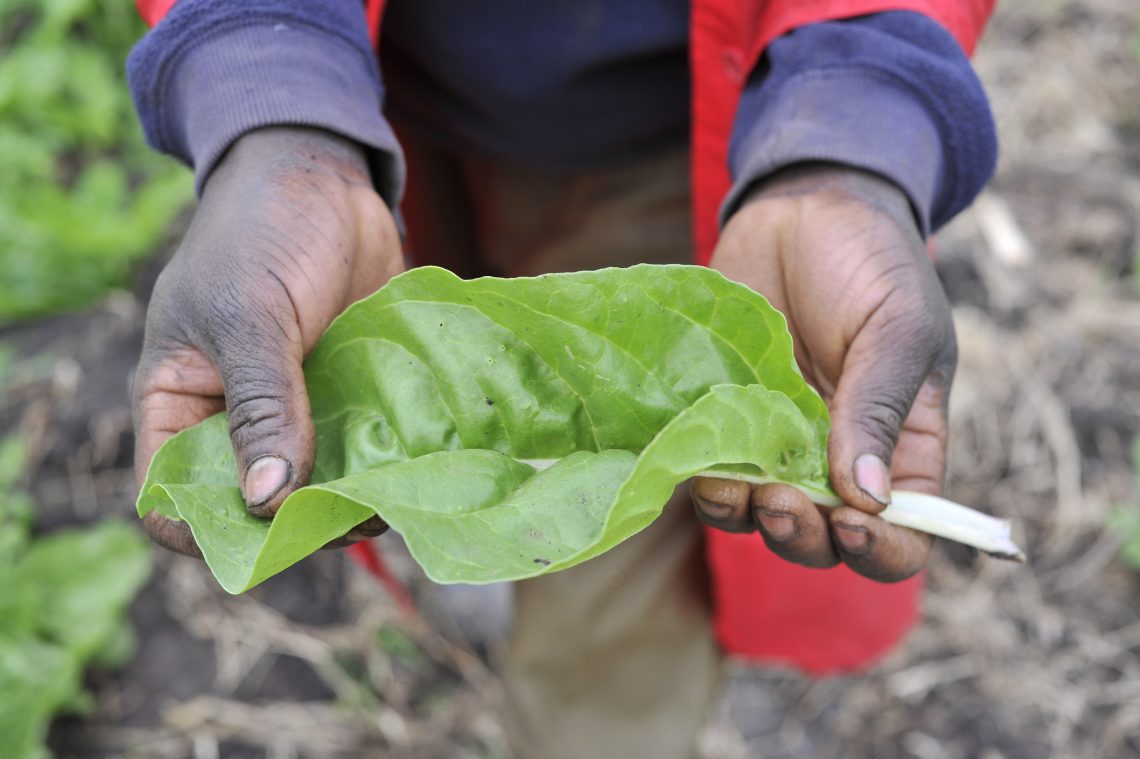 Then James met a trained, tech-enabled Grameen Community Agent right in his own village. The Agent told him about a special loan program designed especially for smallholder farmers by Grameen Foundation and its microfinance partners. Smallholder farmers still produce 75% of Kenya's agricultural outputs. With limited funds available, a farm family's needs such as school fees, medical expenses and even daily meals compete with the needs of their farms. Poor quality seeds, no fertilizer or pesticide, and substandard feed for livestock all add up to lower yields that perpetuate poverty.
James worked with his Agent to take out his first loan of $441. "With this, I bought seeds and fertilizer, prepared the land for planting and paid for labor. I was able to increase the size of land under spinach, and I was able to earn more," said James.
"The loan is designed in a way that the loan repayments fall due when I have money. I am very confident I can clear this loan and do even more on my farm."
James's weekly income has more than doubled, and he and his family are experiencing changes they once only imagined.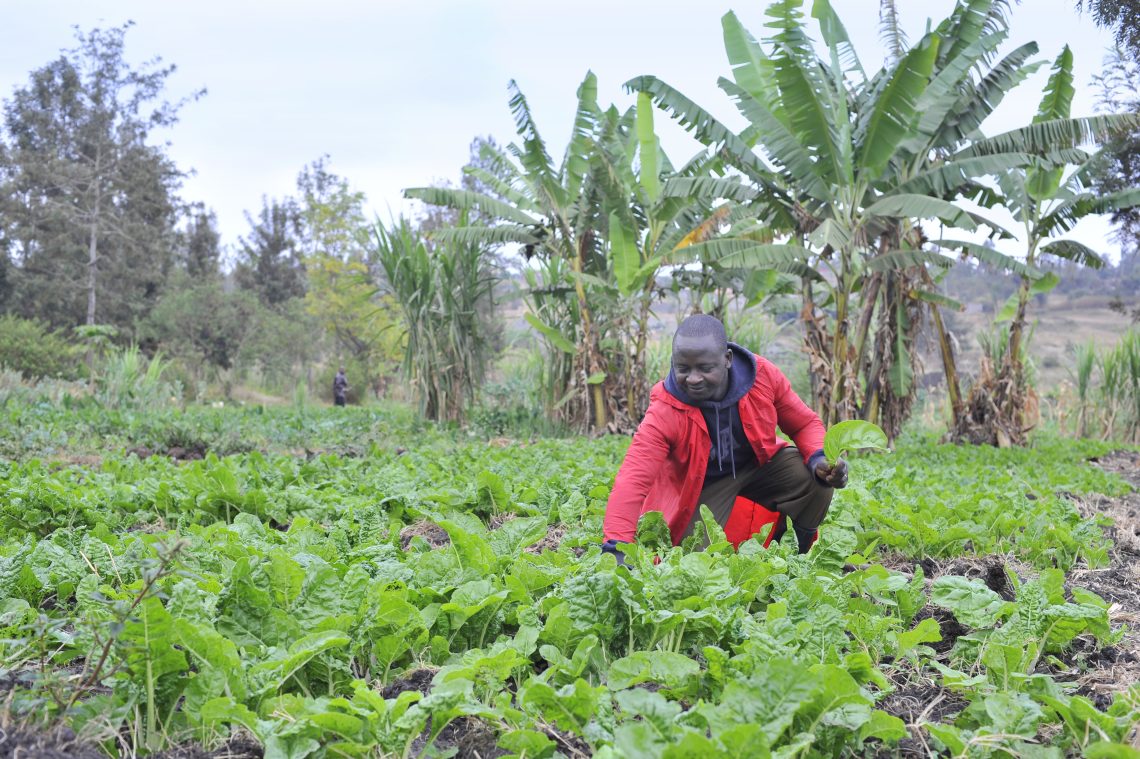 "My life has changed and improved tremendously from what it was before. It is not as hard. I no longer have problems with the school as I pay my children's fees on time. My children are happy and healthy. Before I had no hope, but I am now very hopeful."
Hopeful and excited about the their next big idea.
"For now, the plan I have is to reach a point where I can buy my own pick-up truck to ferry my produce to the market. I can be a large-scale farmer and concentrate 100% on farming and target the big markets. I would like to have my own house so that I can stop paying rent. I hope to ensure my children go to school and university to reach where I couldn't, and that will be my joy."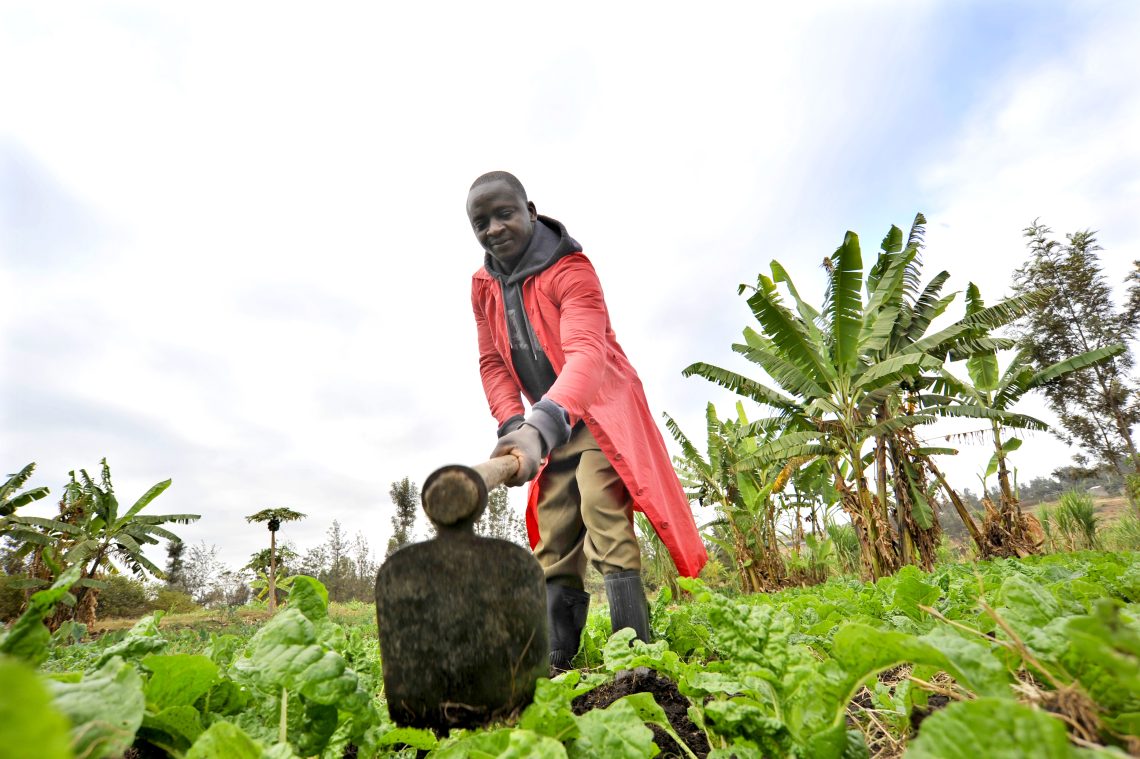 Grameen Community Agents connect poor people to tools and information that enable them to transform their lives.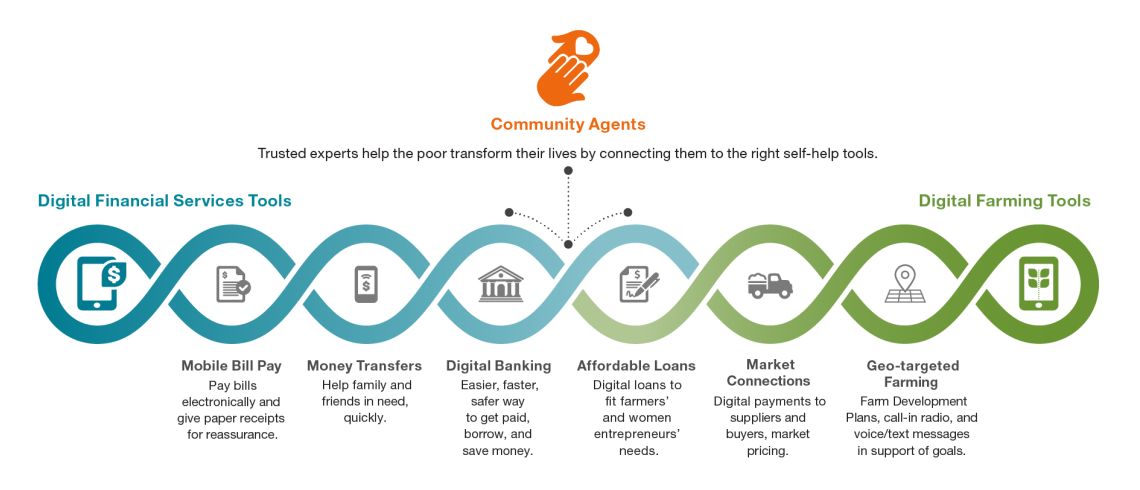 Real reasons for real optimism.