There might not be any woman more aptly named than Patience.
Changing the gender dynamic of her village is a long game, after all.
At the age of 32, she's supporting three children on her own–her husband passed away suddenly last year, after complaining of a stomach ache.
She barely made ends meet by drying and smoking fish to sell in her village.
But then she signed up to become a Grameen Agent, and went from subsistence living to educating savings groups about how to reduce gender-based violence.
She's flipping the script on the stubborn gender norms that persist in her home country of Ghana–where the rate of gender-based violence is high, with nearly a third of women experiencing it in her lifetime.
For empowered women like her, who own businesses and conduct financial transactions, it's even higher.
Grameen is training Agents not only to connect their villages to digital financial services, but also to engage with community members about sensitive issues and provide resources for GBV victims. In this way, women can not only start businesses and save for the future–but do so with the support of their spouses and relatives.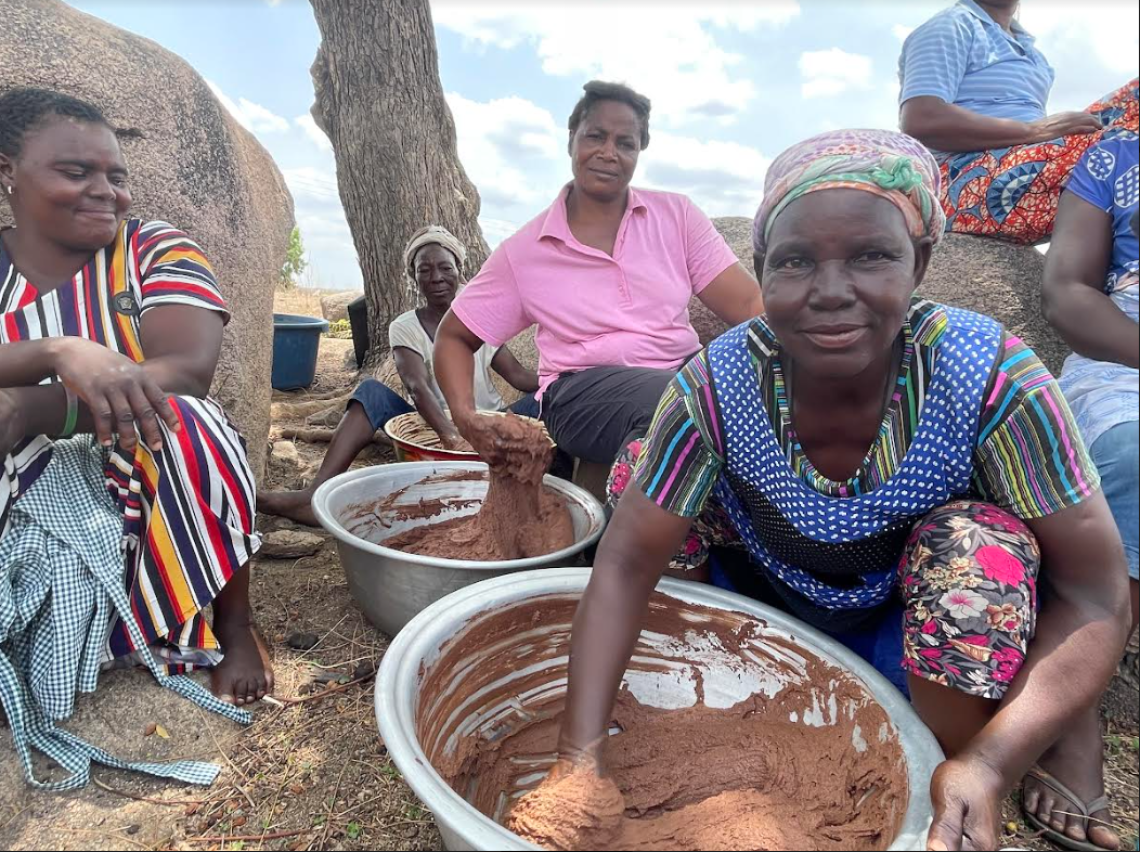 Gender-based violence is a lived truth for Patience. As an educator and survivor, she's seen as a trusted resource for other women, who see her as someone who knows exactly what they're going through.
And so even though traditional gender roles don't disappear overnight, she sees ongoing dialogue as important first steps for men and women. "I say that [a woman being submissive] is how it was in traditional marriage," says Patience. "Now, modernization has come. A woman has a right to her own body and her own self. Being a wife doesn't mean being a slave. A man must respect the woman and the woman must respect the man."
Patience is as much a study in fortitude as she is in extraordinary courage–succeeding as a trusted advisor to women in her village, engaging in subjects that are seen as private and sensitive, and raising her children to be cycle-breakers themselves.

Want to help Grameen Agents like Patience work towards gender equality? Your gift to Grameen can train Agents to help, on average, 100 clients access financial services and support women who experience gender-based violence.