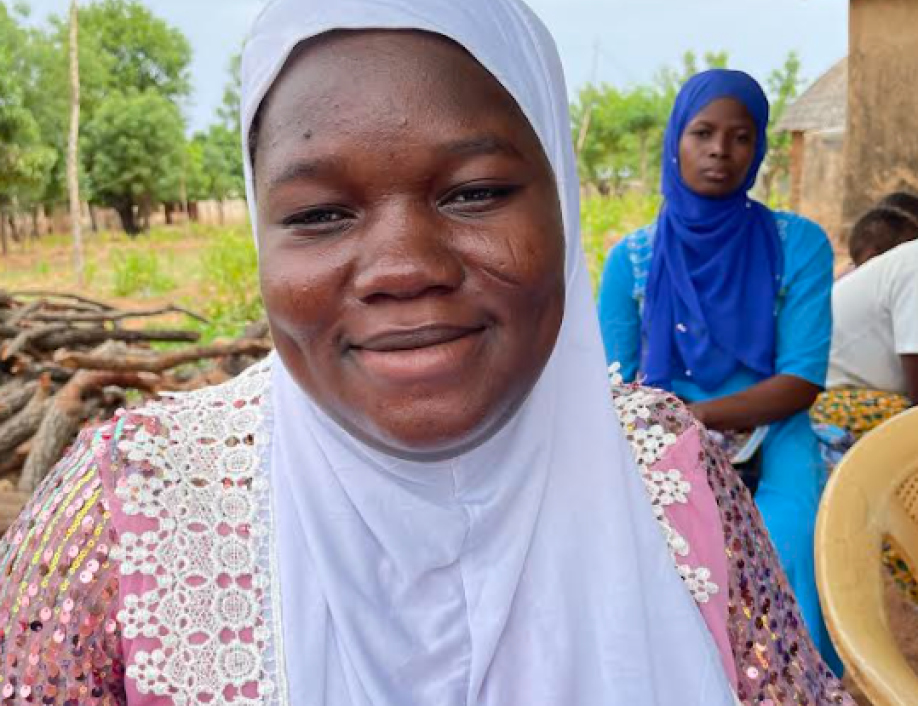 Fuseini used to rely on a male agent to conduct mobile money transactions. But now, she can turn to new Grameen Agent Ayisha, a trusted woman and neighbor, for advice and counsel in addition to digital financial services.
"I was sitting outside and heard that Ayisha is now doing mobile money," she said. "My brother sometimes sends me money when I'm financially down. I wanted to access this money, so I asked Ayisha for help."
Ayisha (left) decided to become an Agent to help other women like Fuseini, and to earn money so she can take care of her children. She has relied on her husband for an allowance in the past, and it wasn't always enough. Now, she has an independent income stream.
Fuseini and Ayisha discuss mobile money transactions, but also their children's school fees and health issues. She is able to buy rice through Ayisha from the supplier–Ayisha sends electronic cash to the supplier, and Fuseini processes it for her business.
With these easily accessed funds, Fuseini can more efficiently run her business–and hopefully, one day, realize her dream of performing Hajj, the pilgrimage to Mecca.
Your gift to Grameen can train Agents like Ayisha to help, on average, 100 clients like Fuseini a year access financial services and support women who experience gender-based violence.