There are no easy answers for a single mother of three.
But there is, finally, a plan. And pride.
Perseverance and planning can pay off.
Comfort has not had a comfortable life. "Life has been very challenging for me. This is because I did not have anybody look up to." Only having completed the basic level of school, she was orphaned after both her mother and father died. This made life very difficult and caused her to enter into a relationship a man who fathered her children, but then abandoned all responsibilities and left. On her own with children to care for, her only option was to try to make a living from her parents' cocoa farm.
"What to eat was even a big problem for me and the family. There were times that I prepare Ampesi (a local dish) without stew to enjoy with it. My children will be crying to eat the food (Ampesi) with stew, then I tell them that the right time will surely come for us to enjoy. When they request for money in order to attend school, I could not provide for them."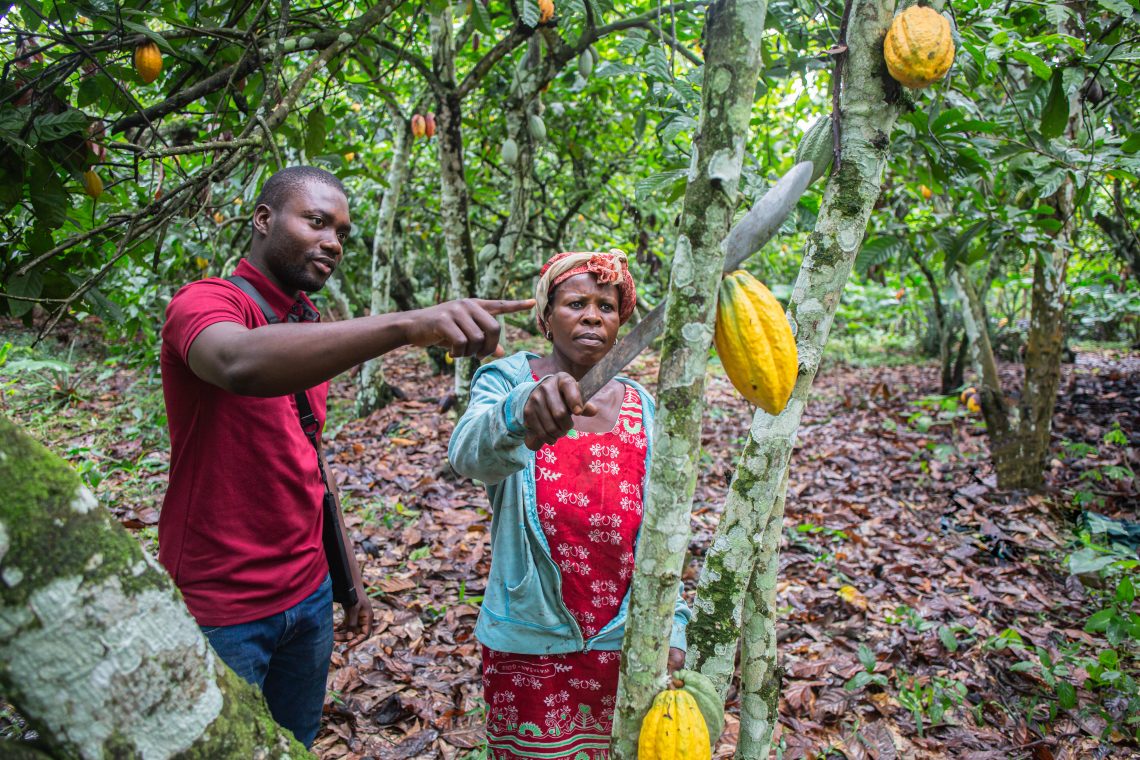 After joining the Digital Farming initiative, known locally as the Farm Development Plan (FDP), everything changed. "Honestly I did not have ideas on best agricultural practices, so I was just engaging in the farm activities anyhow. But when I joined FDP, I have seen a significant change in how I carry out my farming activities. I did not even know how to apply the fertilizers on the crops, how to prune the cocoa farm and the number of times in the year that I have to weed the cocoa farm. I was weeding the cocoa farm once in a year but now I have known that it is best to weed more than once."

When my children return from school, people acknowledge the differences and we are now recognized as human beings too. I have power. I am a very powerful woman in the sense that what men are able to do, I can do.
— Comfort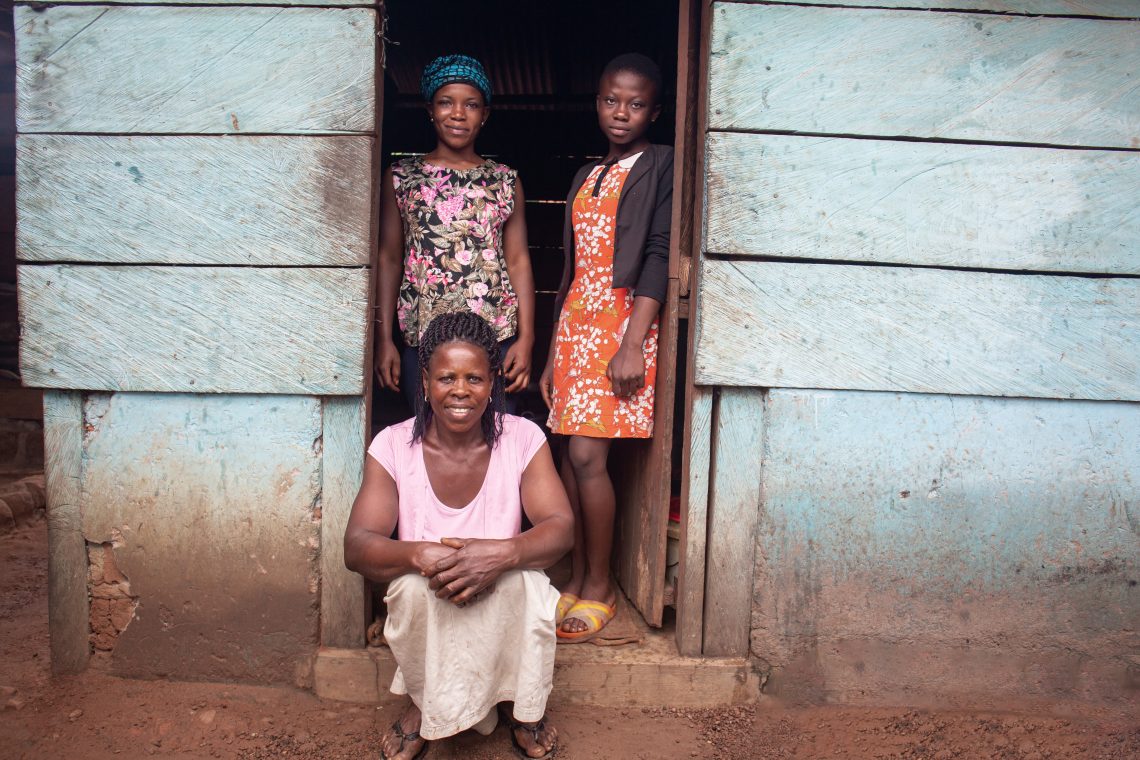 Now, her children have someone to look up to. She has been able to invest the money from farming in other businesses such as a Cold store, and a small stall selling rice and Banku to town folks. "What I am proud of is that I have money through cocoa farming to cater to my children's education," says Comfort. "Initially I was not counted as a real person, but now I am able to attend programs and be in the midst of people. Now I am known as a 'Rich Woman' in Jerusalem town here."
Real reasons for real optimism.