You can empower women to end poverty and hunger.
Just $30, or $2.50 a month, can train a new Grameen Farm Agent in Ghana.
A gift of $15 a month can train a Grameen Community Agent to deliver financial access and other resources to 266 of her low-income neighbors.
And $100 a month, or $1,200, opens a savings group in a Ugandan refugee camp, led by Agents who help women access loans, start businesses, and safely save their profits.
We are proud to be reviewed and held accountable by these independent third-party organizations: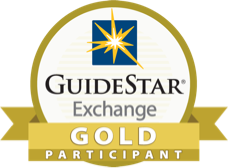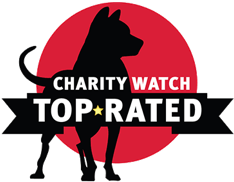 Donate Online
The easiest way to empower a family to break the cycle of poverty is to donate online.
Donate via mail or phone
We gladly accept written checks and donations over the phone at (202) 628-3560. Our mailing address is:
Grameen Foundation USA
1400 K Street NW, Suite 1255
Washington, DC 20005

Donate in honor of someone
Select the box that says, "I would like this donation to be made in honor of someone" on our online donation form and we will mail your honoree a special message notifying them of your donation.
Leave a legacy of empowerment
Bring hope and opportunities that will transform generations. Leave a legacy that brings joy to families around the world through bequests and estate planning.
Double your donation with matching gifts
Multiply your donation times two with your company's matching program. Many employers sponsor matching gift programs and will match any charitable contributions made by their employees. If your company is eligible, request a matching gift form from your employer, and send it completed and signed with your gift. We will do the rest. The impact of your gift to our organization may be doubled or possibly tripled! Some companies match gifts made by retirees and/or spouses.
Send your company's matching gift form along with your donation via mail. You can also ask your company to add grameenfoundation.org to its matching gift program. Questions? Just contact us at (202) 628-3560.
Gifts of stock
Maximize your tax savings when you give a gift of stock to end poverty.
To make a current gift of stock, please give your broker the following instructions for electronic delivery to Grameen Foundation.

Deliver to DTC 8862
Account number: 862-02739
Account name: Grameen Foundation USA
Grameen Foundation's broker: Merrill Lynch

Please contact us at (202) 628-3560 or development@grameenfoundation.org with any questions. Please notify us of the transfer details so that we can properly credit your gift and provide you with a letter for tax purposes.


Wire information

Bank Name: Citibank, N.A.

Bank Location: Washington, DC
ABA/Routing #: 254070116
Beneficiary Name: Grameen Foundation USA
Beneficiary Account #: 15175863
SWIFT Code: CITIUS33
Donor Privacy Policy
Grameen Foundation values the privacy of our donors. We keep donor information strictly confidential. We do not sell, rent or trade the names of our donors. We will not share or sell donor personal information with any third party, nor send donor mailing on behalf of other organizations. Donor contact information is kept in a password-protected database on a secure network. Credit card donations are processed by a reputable e-commerce provider on a secure, encrypted website and credit card numbers are not retained in the GrameenFoundation.org offices.
All donations are in USD. If a donation is made from an international bank account, there may be additional fees incurred with that transaction.
By contributing today, you agree to receive periodic updates from Grameen Foundation. You can unsubscribe at any time by contacting us or via a link in every email.

Your tax-deductible donation will help break the cycle of poverty for the world's poorest people.

Grameen Foundation is a 501(c)(3) non-profit organization.

Grameen Foundation's Fed Tax ID number is: 73-1502797.