Amplifying the power of the poor.
Poor people don't just lack money. They lack access to information and resources the rest of us take for granted. They have more than enough will to overcome poverty and hunger. What they lack is a way.
That's why Grameen Foundation exists.
We create tools and resources to help people help themselves. Tools built to address poverty's interconnected root causes in a scalable, sustainable way. And while implementation often involves many moving parts, at its core, our approach is quite simple.
Our vision
A world free of poverty.
Our mission
Grameen Foundation empowers the poor, especially women, to create a world without poverty and hunger.
Our difference
We empower people to become Community Agents, entrepreneurs who serve their communities with open-source, accessible digital technology that gives very poor people the tools they need to improve their lives.
The principles that guide our work:
The ultimate goal is scale and sustainability. We research to understand the deep and varied nuances of poverty's problems at the local level, concentrating on barriers women and smallholder farmers face in accessing and working within formal markets. Qualitative and quantitative research helps us understand initial conditions, monitor progress and assess impact. Finally, we apply lessons learned to scale-up promising solutions and plan future projects.
Our mission in action
Millions of people have lifted themselves out of extreme poverty through Grameen Foundation programs. Here are some of their stories.
Stories of Change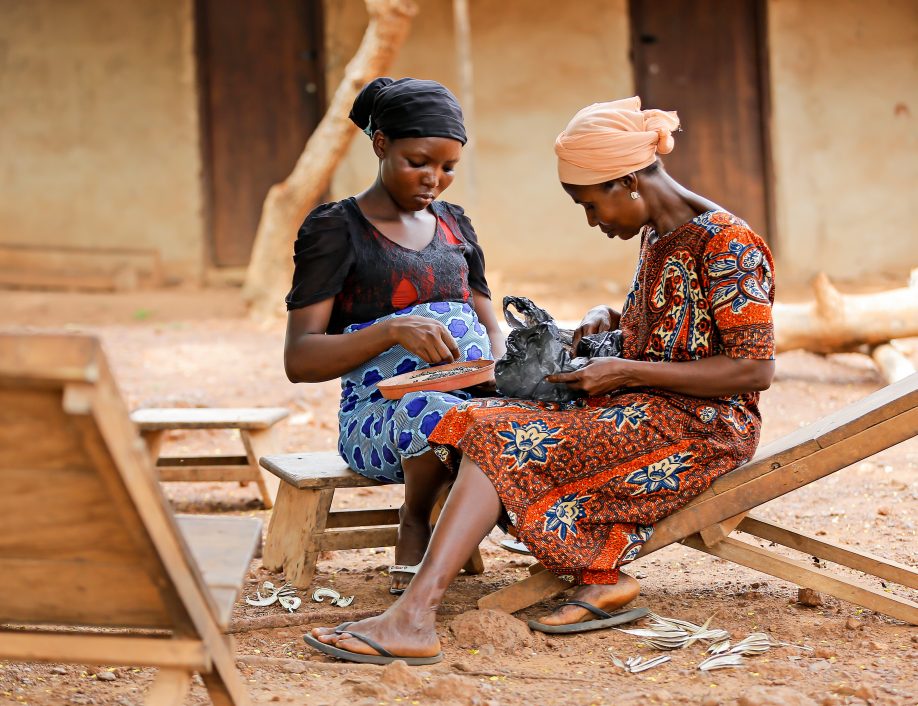 Working bigger by working together
Partnerships are core to our work. Solutions that address multiple dimensions of poverty—including access to financial, agricultural or health services and knowledge—call for partners with a range of expertise. From local organizations to multinational corporations to government agencies, the right combination of partners is essential to success.
Explore Our Partnerships
Where it all began
Grameen Foundation, founded in 1997, was inspired by the work of Nobel Laureate Professor Muhammad Yunus, founder of Grameen Bank and a global leader in the fight against poverty. Muhammad Yunus was a founding member of Grameen Foundation's Board of Directors and today serves as a member emeritus.
Grameen Bank began as a radical experiment to lend $27 U.S. to a group of 42 basket weavers in Bangladesh on the strength of their character alone. The women not only repaid the loan, but they also made a small profit. The bedrock principle behind Grameen Bank is that the poor are lacking in resources but not trustworthiness or financial sensibility.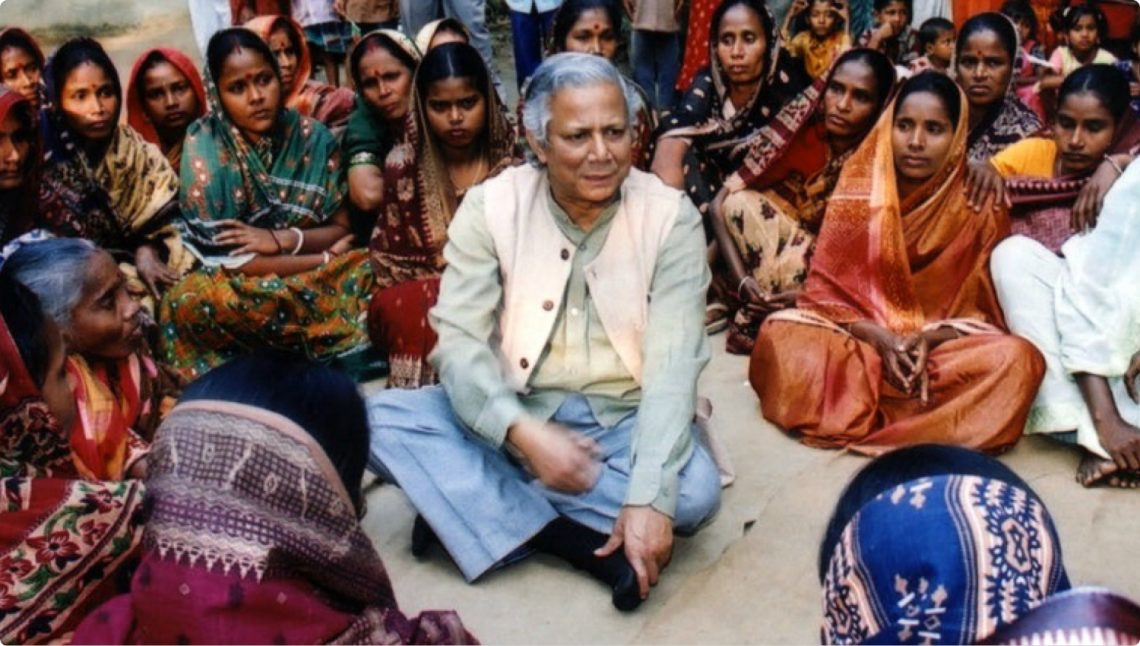 Today, Grameen Bank serves 93% of all the villages in Bangladesh, has over nine million members, 97% of whom are women, and enjoys a repayment rate of 99%.

The lesson for us is that given the right tools, the poor have the capacity to help themselves.
In its first decade, Grameen Foundation worked with a network of microfinance institutions in Africa, the Americas, Asia, and the Middle East to extend microfinance to the world's poorest people. Grameen Foundation provided its partner organizations with financing and technical support. By 2009, the 52-member network had provided microcredit and other services to 10.9 million people.
In its second decade, Grameen Foundation broadened its approach. We identified solutions that built on the strengths of poor people, putting technology to work strengthening resilience and food security, increasing incomes, enhancing health, and building financial security.
In 2016, Grameen Foundation and the global nonprofit Freedom from Hunger decided to join forces under the banner of Grameen Foundation. Founded in 1946 under the name of Meals for Millions, throughout its 70 years Freedom from Hunger never hesitated to embrace any change that would further its mission of ending hunger and poverty.
The integration of the two organizations brings together Grameen Foundation's expertise in digital innovation to end poverty and Freedom from Hunger's focus on providing the world's poorest women with self-help tools to reduce hunger and poverty.