Grameen Mittras: Fostering financial independence, one woman at a time.
Posted on 09/15/2021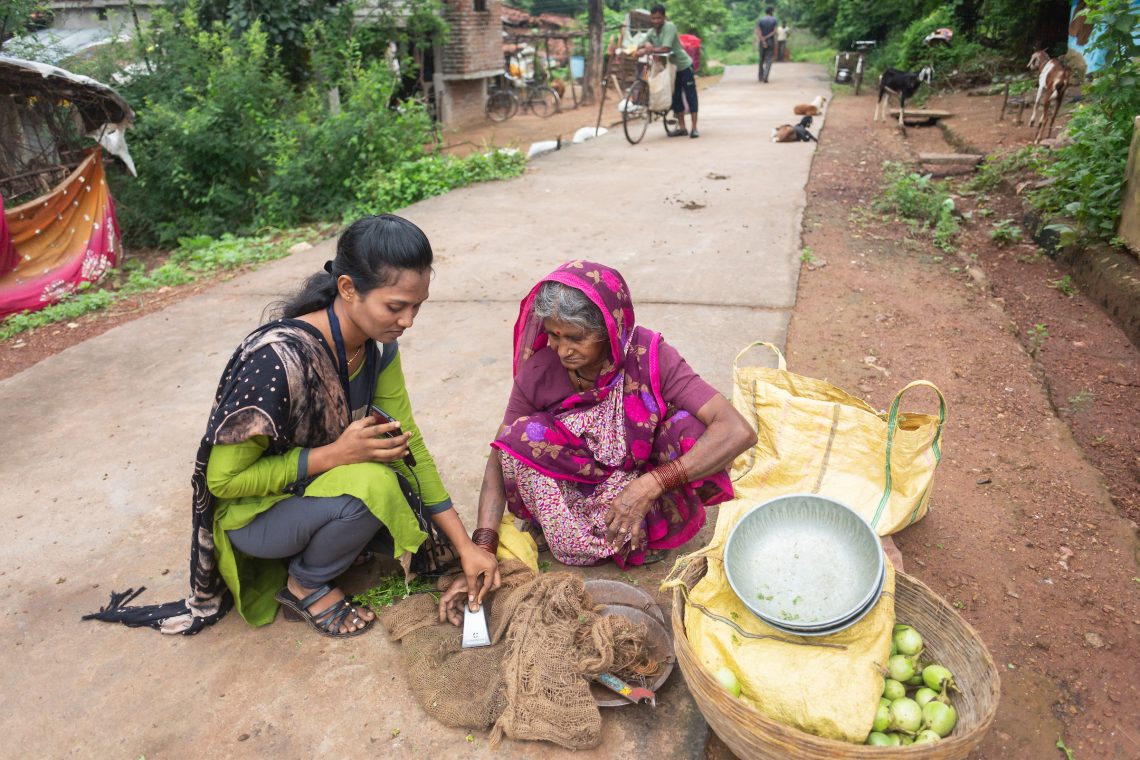 In many emerging economies, financial services are inaccessible or underused by large swaths of the populace. This is particularly true for low-income women and those living in rural areas, who lack access to formal market systems, have low literacy rates, and do not trust financial products and services they don't understand. These women have limited access to digital financial services (DFS) and therefore miss out on the financial resilience and independence these products can help them achieve.
Through the WomenLink program, Grameen Foundation and its partners have developed, deployed, and tested a variety of strategies to increase women's financial inclusion in countries with emerging economies but high levels of poverty. WomenLink's most recent phase focused on increasing use of DFS among women in India and the Philippines, two countries where mobile phone use is high despite a large portion of the population living at or below the poverty line. By the end of 2020, the WomenLink program had reached more than 117,000 people.
Technology fueled WomenLink's successes, but the hard work of individual Community Agents on the ground proved an essential element. In India, these agents are a remarkable group of women called the Grameen Mittras – "grameen" means village and "mittra" means friend. These women are digitally enabled, last-mile workers recruited and trained to serve the communities in which they live. Mittras are empowered to provide not only financial awareness, training, and services to their communities, but also mentoring and personal support that helps other women overcome their technology hesitancy and fears.
"When I started working as a Grameen Mittra, initially it was a little difficult for me, as most of these people did not have trust in me. They were afraid of fraud or that I might make a mistake while doing the transactions. But once they saw how fast I was and how conveniently I was able to help them with their transactions, they started to trust me with all their bank-related work," says Vijaya Munnalal Chopkar, a Mittra in Vidarbha, Maharashtra.
"One of my regular customers [is elderly and has a disability]," says Uttara Sandeep Pathaye, a Mittra in Nagpur, Maharashtra. "Once I became a Grameen Mittra, I started assisting her with all sorts of banking and financial services at the comfort of her home. Today, we enjoy a relationship built of mutual trust. Aaji Bai knows I am here for her."
Learn more about the Grameen Mittra network.
The Mittras are trained in topics such as cybersecurity practices, client protection principles, and financial inclusion using the Grameen Foundation's award-winning learning platform, G-LEAP. In the field, Mittras work with smartphones and the Grameen Mittras Connect app, a one-stop solution for financial and non-financial assistance. This app, along with biometric devices that connect to their smartphones, enables Mittras to remotely perform financial transactions for their customers. This allows Mittras to become affordable, alternative banking access points who can provide hands-on transaction support for people who may be unfamiliar with or unable to use DFS on their own.
"The nearest bank is 15 kilometers from our village," says Vaishali Omprakash Hatwar, a Mittra in Nagpur, Maharashtra. "Now, I am able to help [people in the village] with their banking needs, from electric and water bill payments to transactions and money withdrawal. Most of the people in my area are daily wage labourers, and now they don't have to lose a day's wage for visiting the bank."
"When my husband was alive, we used to go to the bank together. Since he has passed away, Priva, our village's Grameen Mittra, has been taking care of all my banking and other financial needs," says client Suman Bhivgade. "I also have other ailments that disallowed me to visit the bank. The Mittra services are extremely beneficial for me and the people in my village."
Listen to Holambi Kalan resident Kusum Lata share how financial literacy training has changed her life.
The Grameen Mittra program doesn't just benefit the end-users—it transforms the Mittras, too. Working as a Mittra has provided more than 400 women in India with a stable source of income to support themselves and their families and increase their financial independence. By learning new skills and applying them in service to their neighbors, Mittras are not only excelling as social entrepreneurs but also elevating their social status within their communities.
"As a Grameen Mittra, I have gained recognition and respect in my village," Hatwar says. "Now, I am able to help all the villagers, which makes me happy."
"The Mittra services are extremely beneficial for me and the people in my village."
— Suman Bhivgade
You can support the Grameen Mittras—and other Grameen Foundation programs aimed at eliminating poverty and hunger worldwide—by making your gift today.