Strengthening Market Engagement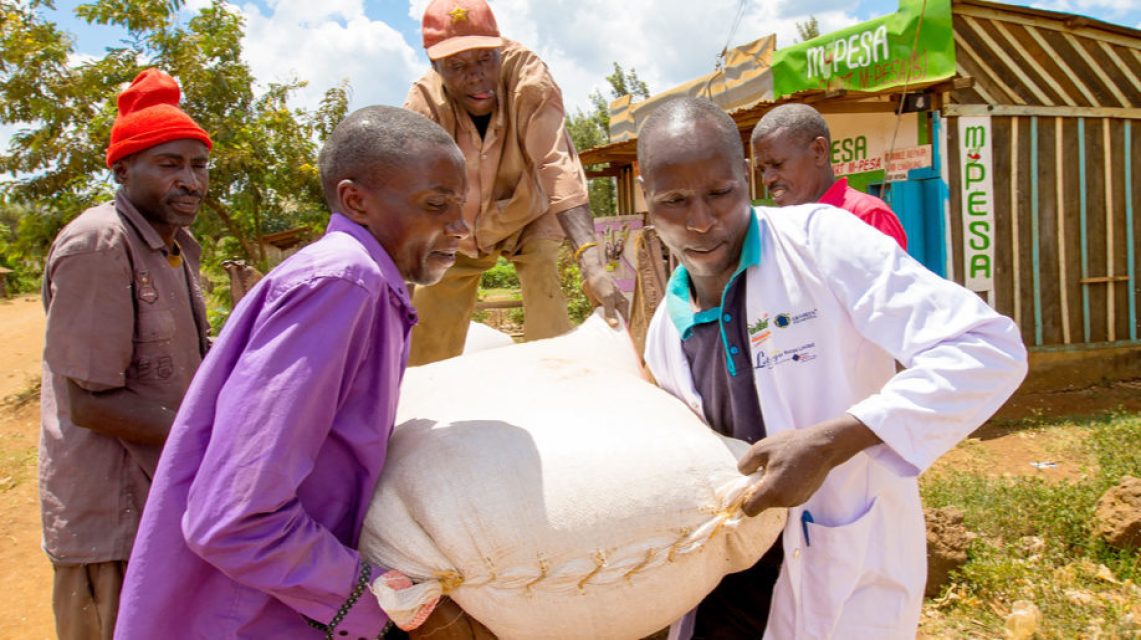 From the field to the supermarket, smallholder farmers are largely invisible to the formal supply chains that procure, process, package and market food. For all their hard work, farmers are unable to benefit from inclusion in the formal agriculture market.
Our Digital Farming work opens up value chains to smallholder farmers so that they can enjoy those benefits, including increased stability, higher prices, and access to financing. Using digital technology, we connect farmers to agricultural training, and often marry such training with improved access to finance, to agricultural inputs, and to specific market opportunities.
Our innovations in Digital Farming also make it easier for agribusinesses to work with smallholder farmers: reducing the costs of sourcing crops from remote and dispersed farmers; matching supply with demand; and improving the transparency of transactions.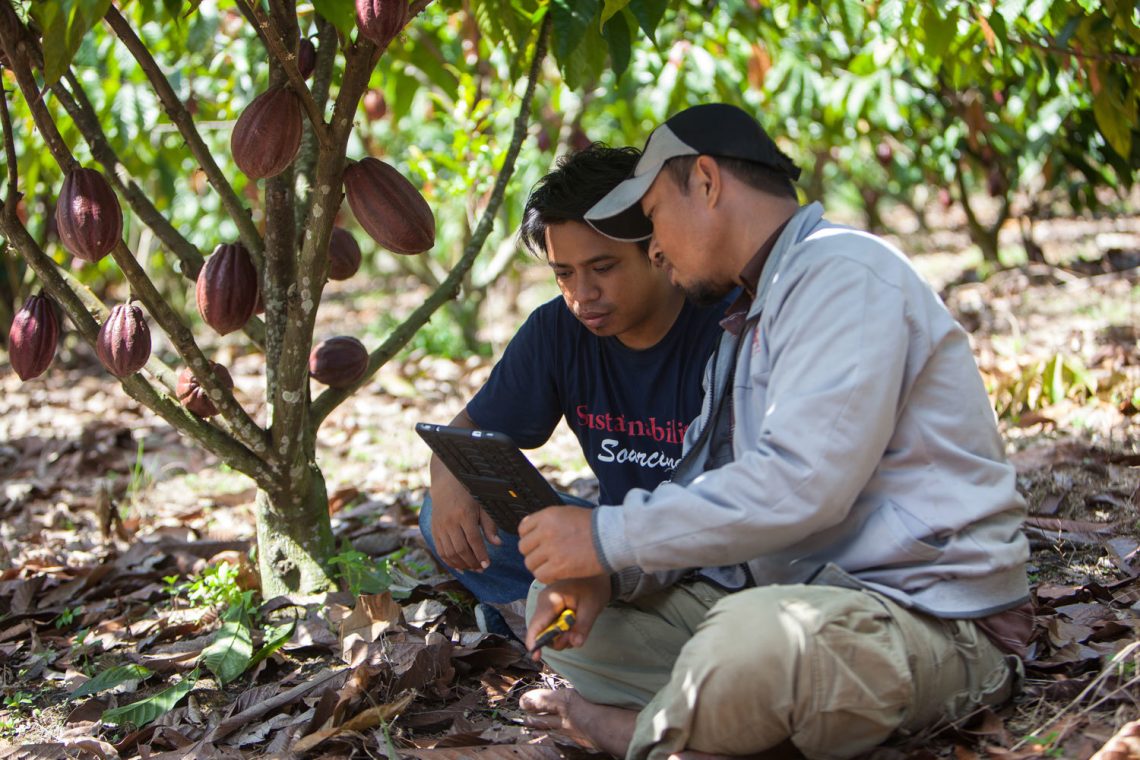 Digital Farm Development Plans for Indonesia's Cocoa Farmers
In Indonesia, the world's third-largest cocoa producer, 1.6 million smallholder farmers depend on cocoa production for their livelihood, and many of them are struggling due to limited resources and outdated farming practices.
Grameen Foundation's Digital Farming initiative creates Digital Farm Development Plans (FDPs) with help from our partners Mars Inc. and the Rainforest Alliance, to create access for farmers to a mobile tool that combines agronomy, household finances, farm economics, and tailored training and advice for individual farmers.
Digital FDPs generate a 7-year investment plan with profit and loss calculations and recommended monthly activities to increase cocoa yields. These plans are based on hyper-localized data collected from individual farmers, including family income, plant material used, farm condition, and agriculture practices. Additionally, FDPs can make real-time adjustments to meet a farmer's needs.
Digital FDPs also use an Internal Management System (IMS) to fast-track farmers' certification in sustainable farming practices, providing them with access to a higher-paying cocoa market. With digital FDPs, farmers have sustainable business plans that allow them to plan ahead, improve their productivity and cement their place in the cocoa supply chain.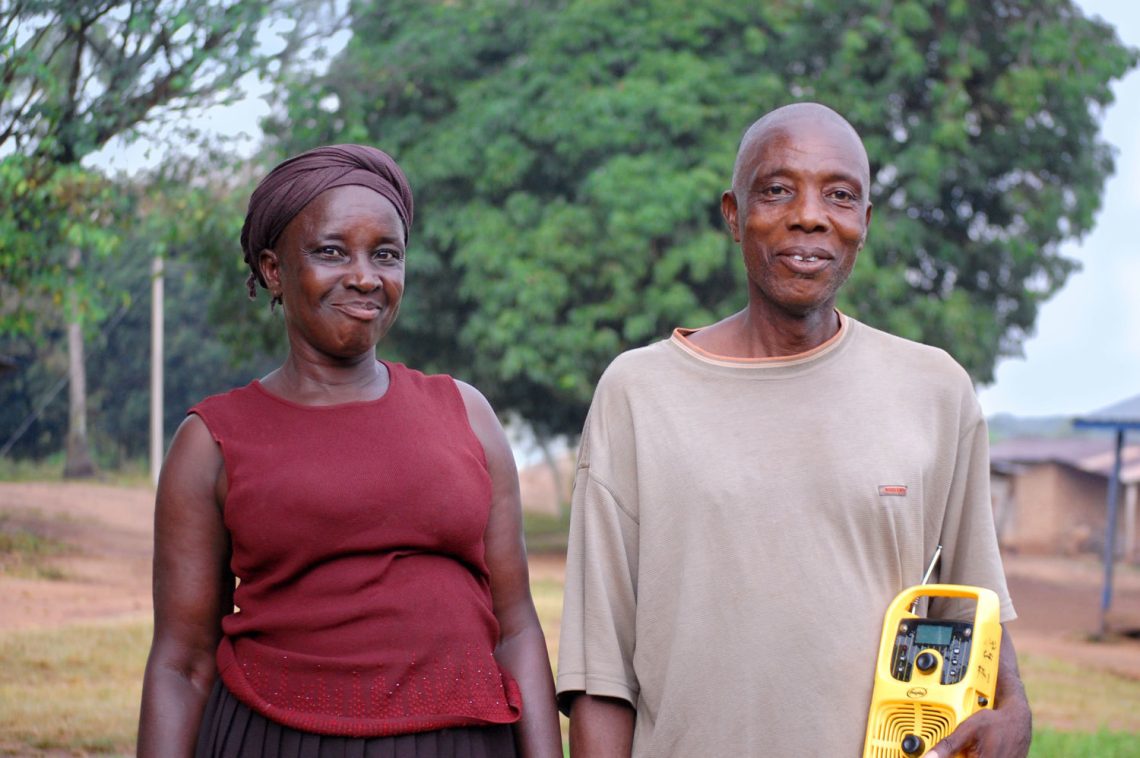 AgroTech: Radio, Videos and Digital Technology Greening Ghana's Farm Fields
Across Ghana, smallholder farmers cultivating less than five hectares of land are striking out in new directions to improve their yields, incomes and food security. AgroTech, an effort run by Grameen Foundation and its partners, has engaged farmers to adopt good agricultural practices and connect with new markets.
Launched in 2015, AgroTech equipped field agents with a mobile software application, operated a radio campaign with Farm Radio International, and used farmer-led video production and dissemination with Digital Green. AgroTech's mobile app-enabled both government and private company field agents to quickly understand and analyze farmers' needs and crop history; to deliver agricultural advice, and to procure loans to purchase farm supplies like fertilizers and quality seeds. Use of radio extended AgroTech's reach in poor and remote areas that still have high rates of illiteracy and spotty cellular network coverage.
As of April 2018, AgroTech had reached 500,687 farmers, one-third of them women. To engage women farmers, AgroTech radio programs aired at times convenient for women, formed women-only radio listener groups, included a female co-host in the radio programming, and tailored the AgroTech service package to address women's specific roles in farming and in the food supply system. As a result, maize (corn) productivity for female AgroTech radio listeners was more than twice that of farmers in non-farm radio communities.
Our partners on AgroTech included the New Alliance ICT Extension Challenge Fund, Ghana's Ministry of Food and Agriculture, ACDI/VOCA, Digital Green, and Farm Radio International.
Collaboration with Ghana's Ministry of Food and Agriculture has helped to promote new government efforts to transform the national agricultural extension advisory system into a modern, business-oriented, demand-driven and accountable business service led by the private sector.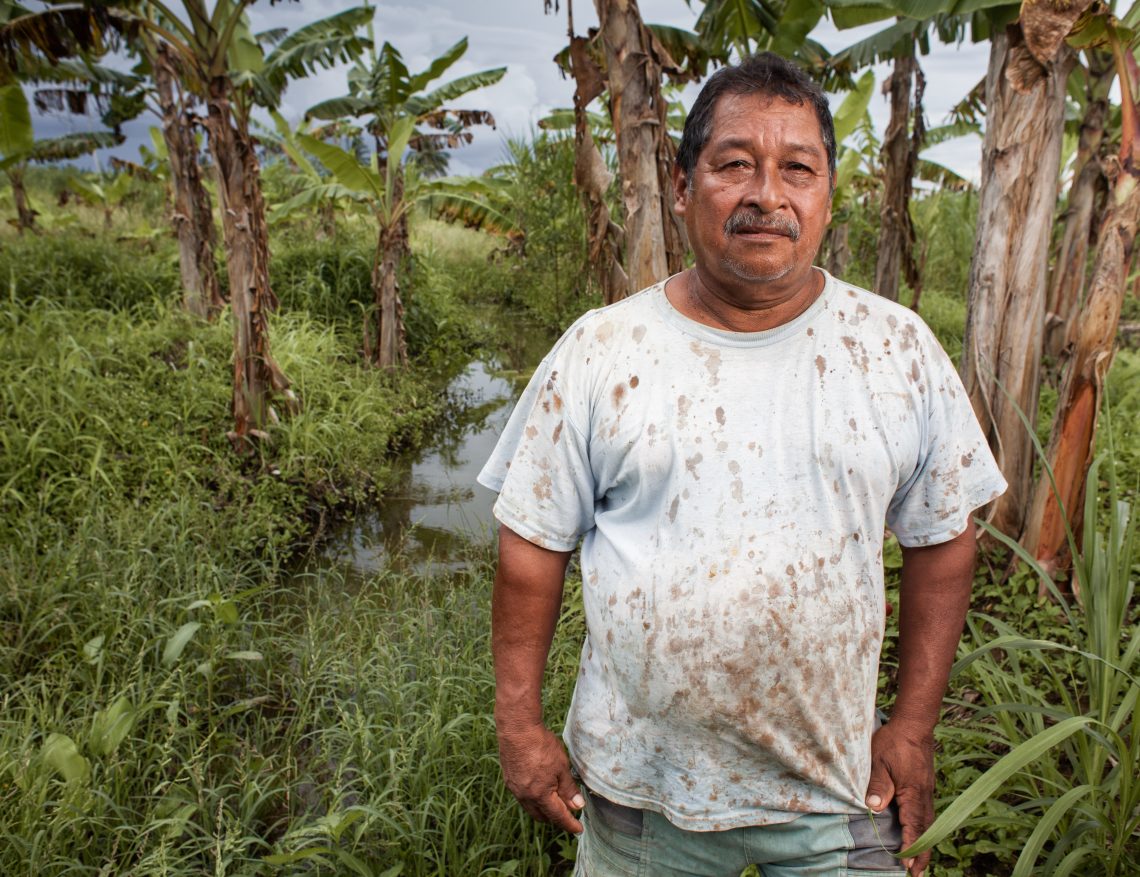 mSourcing to Match Smallholder Farmers' Supply with Demand in Colombia
Colombia's Antioquia region is prized for its great agricultural potential. However, the capital city, Medellín, imports 71 percent of the food consumed by its residents and malnutrition is prevalent in young children.
To improve the productivity of the region's smallholder farmers and connect them with high-paying markets, Grameen Foundation developed a mSourcing tool. Field agents use the digital tool to both collect and disseminate information that helps farmers improve their quality, increase their output, and connect to large-scale buyers. Decreases in ordering mistakes and faster payment turnaround—in seven days instead of 40—helped remove the barrier preventing farmers from selling to formal markets.
In 2016, Grameen Foundation began working with Fundación Salva Terra, a nonprofit that promotes organic farming in vulnerable communities, and Orgaenik Foundation, a nonprofit that trains farmers and gives them access to inputs and markets.
The mSourcing solution is built on Salesforce App Cloud and uses TaroWorks, a mobile-based management and data collection software, to process orders and transactions between buyers (typically restaurants, supermarkets, and families) and farmers.