"I am a more powerful woman than before."
Posted on 10/16/2023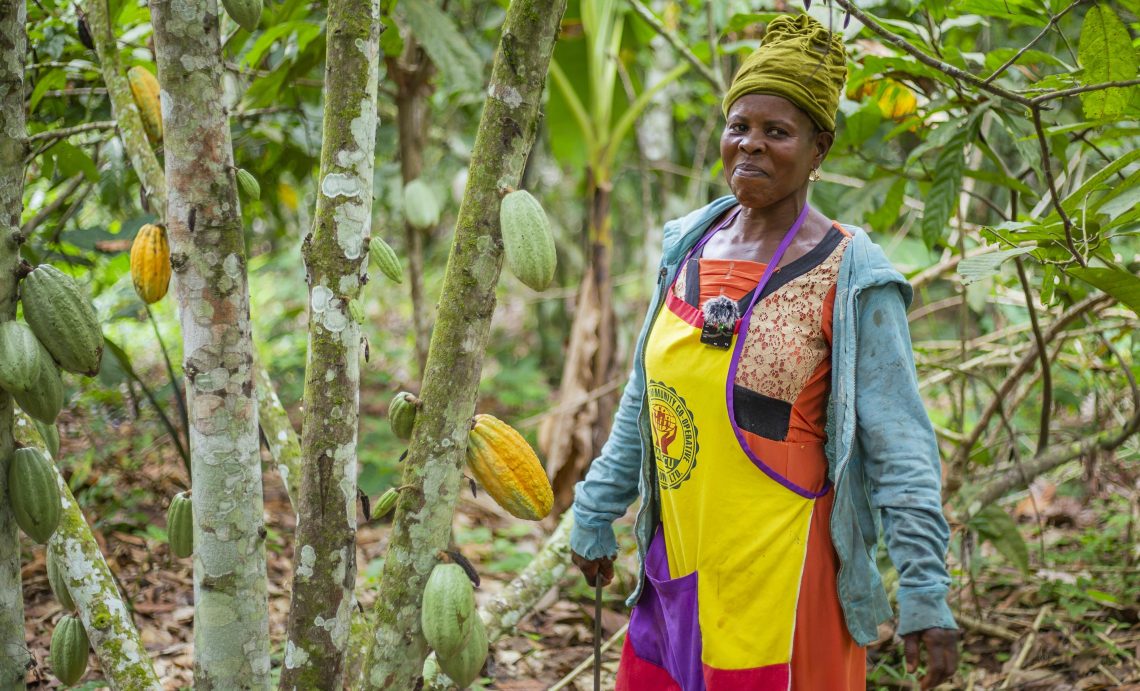 Grameen Foundation centers its work on three outcomes: increased agency, income and entrepreneurship opportunities, and resilience against shocks.

For this year's event commemorating the International Day for the Eradication of Poverty, we wanted to explore resilience: What happens after the life of a program, and do the women we serve continue to see real change?
Our Outcomes
Supporters and followers of Grameen Foundation know that we execute many different programs in countries worldwide. From teaching women about financial literacy to partnering with solar companies to light families' homes at night, our work is so varied that it can seem unrelated, even confusing.
Grameen's approach is easy to understand, though, when considered in the framework of these three outcomes, which we support women in poor communities to achieve. Every Grameen program is designed to help low-income women entrepreneurs and farmers reach these important milestones in their journey to economic success. We achieve this by identifying the barriers that stand in their way—for instance, the inability to work in their unlit homes after the sun goes down—and we design programming to get them what they tell us they need.
While every woman we work with is an inspiration, let's focus here on Comfort, a cocoa farmer in Ghana. When we first met Comfort in 2018, she told us about the enormous challenges she faced before participating in a Grameen program that helped farmers increase their crop yields and income.
Watch Comfort's story on YouTube

Comfort: Then
When she was barely a woman, Comfort's parents died. She was left penniless, her only asset a small, neglected farm. To survive, she married and had six children with a man who later abandoned the family.
"I was left alone to care for my children," said Comfort. But with only occasional handouts as income, her children were often hungry, and Comfort had no hope of sending them to school.
Comfort said she cried herself to sleep many nights or stayed awake worrying about her children.
"I was left with no other option than to focus on the cocoa farm my parents had left to me," said Comfort. But there was a problem. Comfort knew nothing about cocoa farming.
"I didn't even know how to apply the fertilizers on the crops, how to prune the cocoa trees and the number of times in the year that I have to weed the cocoa farm," she said. Her farm was quickly failing. Then Comfort remembered the Grameen farm development program she had heard about, and she signed up.
Like other farmers in the program, Comfort was paired with a Grameen community agent who helped her develop a 7-year plan to follow. Using satellite data and detailed information gathered from her farm, Comfort's agent, Jeffrey, created a plan that taught her farming best practices and gave her access to financial services to buy better seeds and fertilizer.
By the time we first shared Comfort's story, she had already accomplished remarkable results. She has been so successful following her farm development plan that she used the additional income to invest in two small businesses. Her daughters were well fed and attending school, and she had gained respect from villagers who once shunned her.
Comfort: Now
Comfort had achieved income and entrepreneurship and agency. But five years later, we wanted to know: Had she achieved resilience? Was her success lasting? Had she been able to withstand challenges she'd faced in the years since?
"There is no problem; life has really been good as I have single-handedly catered for my children and I am happy about their growth," said Comfort when we visited her just weeks ago. "I am still successfully managing my cocoa farm and operating my food vending and cold store businesses."
The years have not been without their hardships, however. Rising prices and competition have impacted her food vending business. Due to the impacts of climate change, her farm experienced pest and disease infestation in the past season, reducing her harvest from 30 bags in previous harvesting seasons to 20 bags in the season that just ended.
"The pest and disease infestation [was] a great challenge to me but I was able to overcome this shock due to advice from the program to diversify my income and livelihood. I cultivated other crops, and started a food vending and cold store business, which [brings] in revenue to make me resilient against any shock. … I [am] able to cater for the educational expenses of my children, with my younger daughter gaining admission into nursing college this year."
"I can now say I am well equipped and prepared to overcome any future challenges, as I have been well trained and even had the tenacity to survive…"
Comfort's experience is the picture of resilience, and Grameen is working continuously to scale solutions—from climate-smart digital advisory services to diversification strategies to financial inclusion—that will help millions of Comforts worldwide break the cycle of poverty.