Digital Products and Services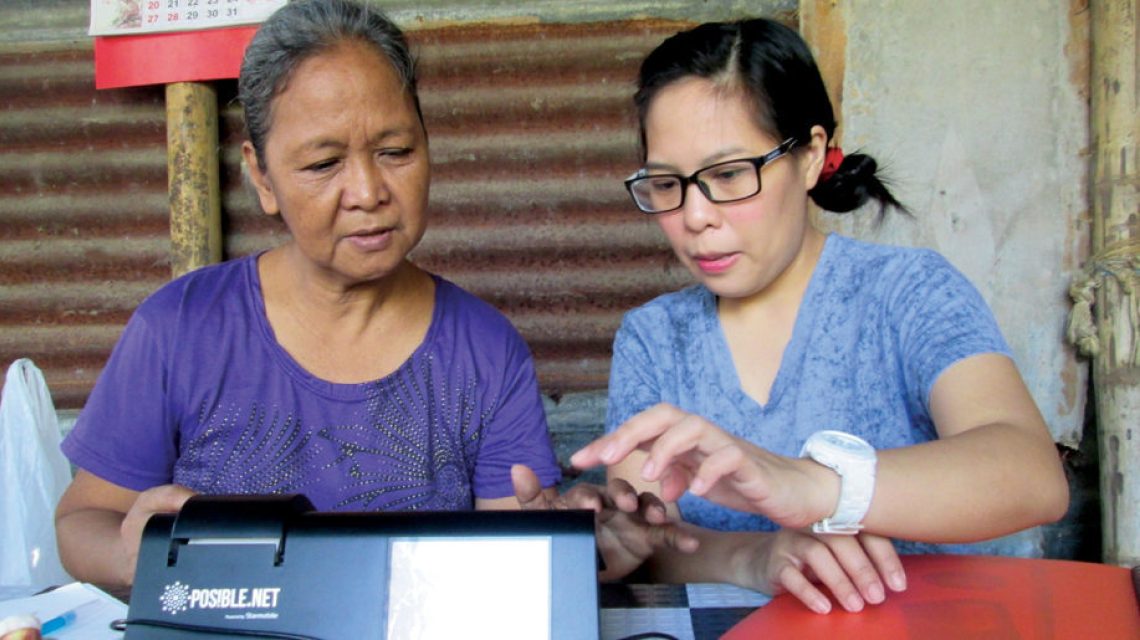 Although the number of unbanked people continues to fall globally—800,000 from 2011 to 2017—1.7 billion people are still locked out of formal financial services. Thanks to huge leaps in digital tech and mobile phone ownership, we have a truly transformational opportunity. Access to mobile money services will enable the poor to save, borrow and transfer money to invest in their family's health, their children's education, and their businesses. It also means they can build protection from financial emergencies that push many families back into poverty, things like a job loss, crop failure, and health crises.
As we work to implement our Mobile Money services solution, our focus is on women. Women are nine percent less likely than men to have bank accounts in low- and middle-income countries, and 10 percent less likely than men to own a mobile phone. And despite tremendous growth in mobile phone ownership, the gender gap is not closing, especially in South Asia, where the gender gap averages 28 percent and Sub-Saharan Africa, at 15 percent.
Reaching poor women is the key focus of our work. We innovate with local and regional partners to overcome cultural and local barriers to mobile and financial services and to ensure that accounts are not only opened but used. Our solutions are designed to engage women, serve savings groups, and use data for decision-making. We often bundle our solutions with training in gender relations, financial literacy and business practices, and incorporate data on market prices, weather or other information helpful to smallholder farmers and micro-entrepreneurs.
When the government deposits social welfare payments or other subsidies directly into women's digital bank accounts, the impact is amazing. Women gain decision-making power in their homes, and with more financial tools at their disposal they invest in their families' prosperity and help drive broad economic growth.
— Melinda Gates, Co-Chair of the Bill & Melinda Gates Foundation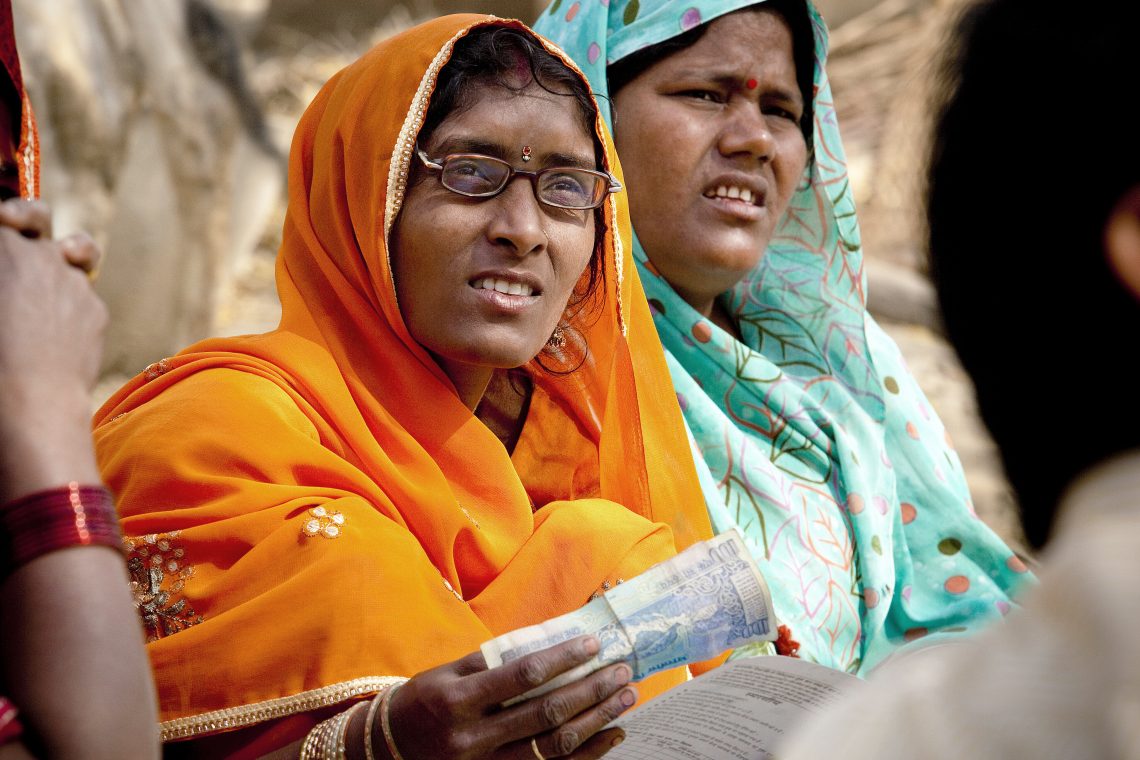 Waking Up Dormant Accounts in India
The World Bank estimates that India has more than 200 million dormant bank accounts—each one a demonstration of the unmet needs of a poor family and the ongoing barriers to financial inclusion they experience.
These barriers persist despite government investment in regulatory reforms and infrastructure. One government program, Pradhan Mantri Jan-Dhan Yojana, resulted in 184 million bank accounts being opened between August 2014 and September 2015. However, more than 40% of these accounts were dormant.
With the goal of increasing the financial inclusion of the poorest based on a sustainable business model, Grameen Foundation has worked with the Institute of Rural Management Anand to understand why bank accounts are opened but never used and to develop solutions to the problems that underlie dormancy.
Initial research sheds light on how poor rural and urban women use cash and why they don't use digital banking systems, leading to the design and testing of a package of supports and services that ensure women's long-term and robust use of digital financial services. We validated solutions with approximately 10,000 rural and 5,000 urban women in collaboration with our partners: Sonata Microfinance in rural communities and Shikhar Microfinance and Child Survival India (CSI) in urban areas.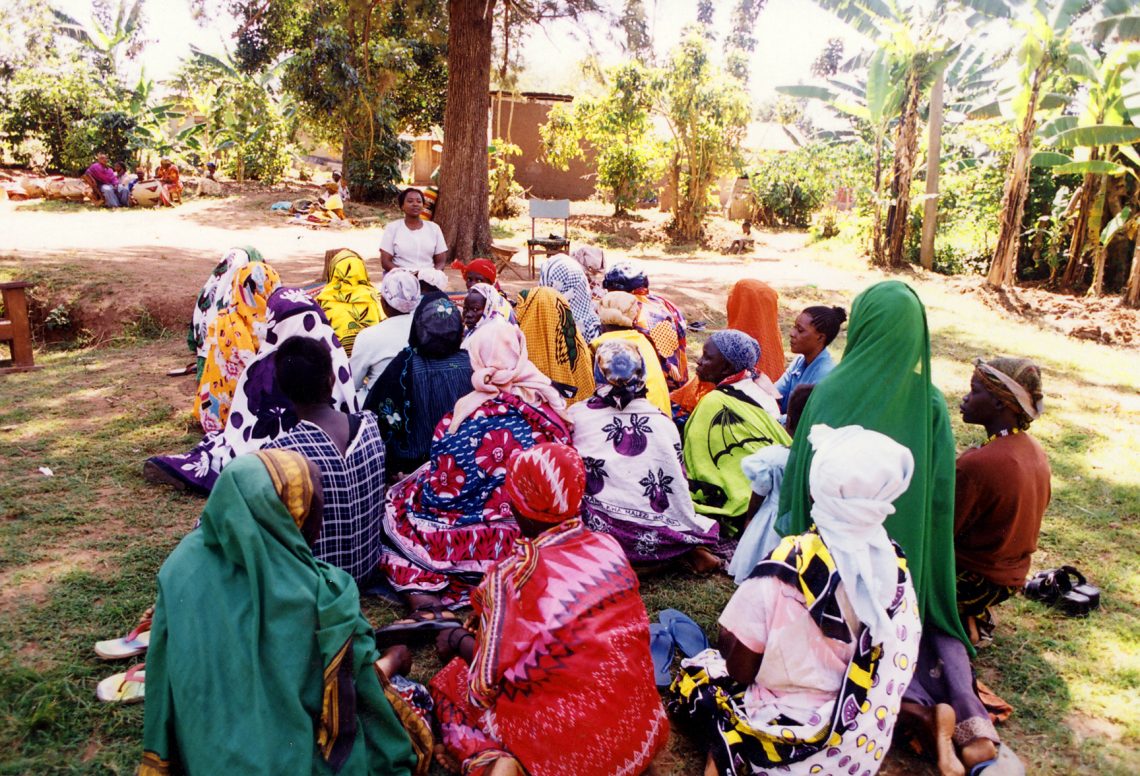 Digitizing Rural Savings Groups in Uganda
Almost a third of Ugandans save money through informal village savings and loan groups. Group members regularly save a fixed amount—sometimes as little as 20 cents a week—and store their collective savings in a metal box secured with three locks.
But the box is subject to theft and earns no interest. Working with our partners in Uganda, Grameen Foundation developed a digital service that allows savings groups to store their cash on a phone as mobile money.
To increase group-level security, the solution requires three members of each group to enter individual pin numbers to approve cash withdrawals. They also receive SMS confirmation messages for each transaction.
More than 200 groups participated in the research. Users reported increased security and transparency-meaning less theft or misuse of funds. We also partnered with the global nonprofit FHI 360 to expand the number of telecommunications company agents able to serve savings groups in remote areas.
The Digital Impact Awards Africa recognized our solution as the Best Financial Inclusion Initiative in Uganda.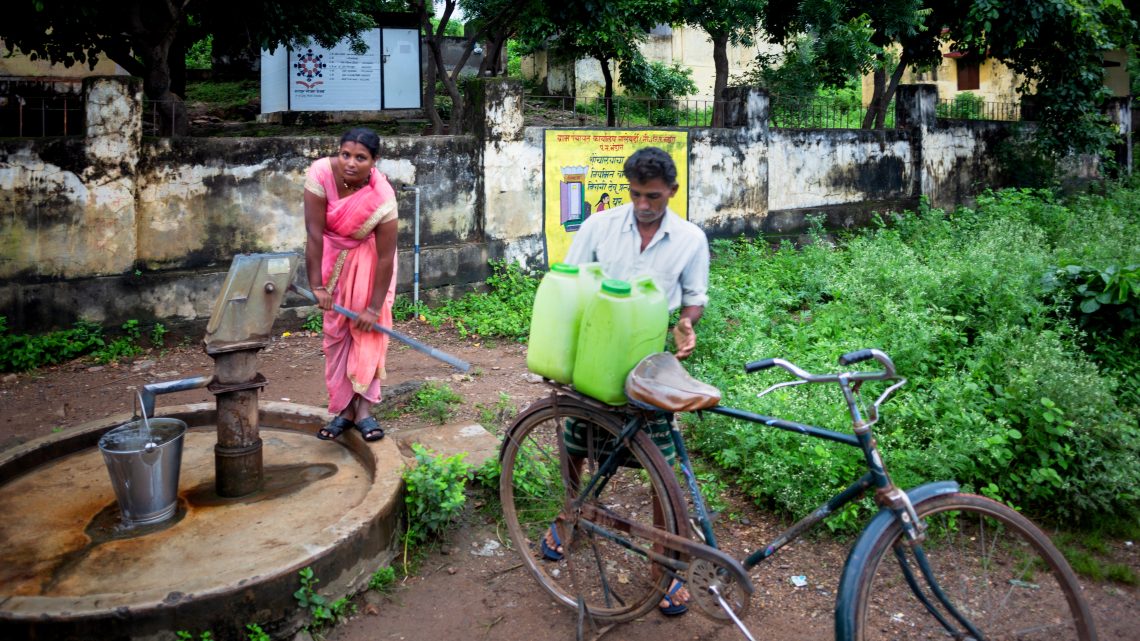 Product Development to serve India's Poor
In Uttar Pradesh, India, three-quarters of the population is scattered across 100,000 villages and lives on less than U.S. $2.50 per day. Here, Grameen Foundation is expanding financial inclusion for the poor by bringing together a microfinance institution with commercial banks to offer 40,000 women access to loans and new financial products.
Though microfinance institutions (MFIs) have long-standing relationships with poor communities, until recently, government regulations had restricted their activity to lending. But the regulation has changed, allowing MFIs that are closest to the rural poor to partner with banks and deliver broader range of products that meet the needs of the poor.
We conducted research to better understand just what those needs are and learned the most useful financial products would help women to save toward a particular goal (such as college tuition for their children), while also allowing them to manage unexpected threats such as medical emergencies. We also found that people in rural areas feel more comfortable borrowing alone but saving in groups.
With funding from partners, we designed such a product. We also trained rural MFI agents to act as Business Correspondents to represent commercial banks to further expand the services available in rural areas.