Grameen and Digipay partner to teach financial literacy to empower women.
Posted on 02/27/2020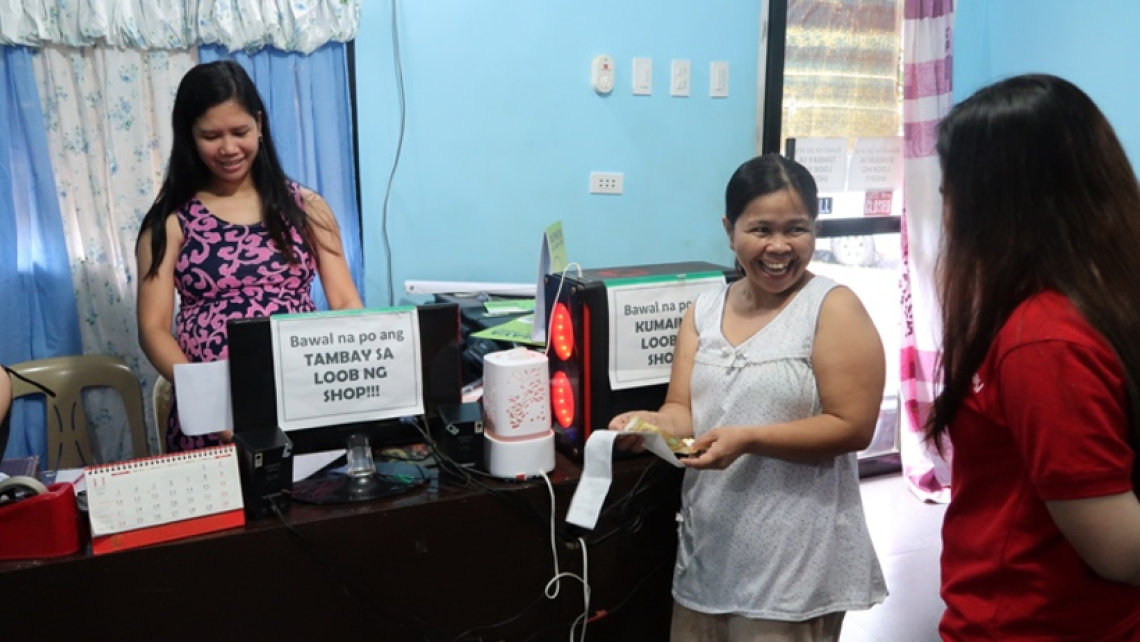 Since 2018, Grameen Foundation has been in partnership with Digipay to achieve Financial Inclusion in the country through the Community Agent Network (CAN) Program and WomenLink Philippines. The goal is to make financial products and services accessible to women and households in remote villages to improve their economic and financial status.
Through this partnership, women agents are equipped with mobile phone technology that allows them to provide digital financial services (DFS) such as top-up of load, e-money transfer, and bills payment at the barangay-level. Digipay is a platform for digital payments and financial services through a mobile wallet with an interoperable backend interface. It enables small and medium enterprises to perform essential financial transactions on a smartphone, tablet, or desktop.
In November 2019, Grameen Foundation and Digipay held a two-day visit to Cavite and Batangas to conduct one-on-one interviews with Digipay Agents. These agents have micro and small neighborhood shops, such as sari-sari stores, thrift stores, and computer shops, which are authorized payment centers of Digipay.
One of the agents visited was Mrs. Cherrymae Bilog, owner of Chemar Internet Cafe. Before Digipay, her neighbors had to travel six (6) hours and spend on transportation just to pay for their bills. Digipay not only made it convenient for her ka-barangays, but it also gave her additional income through the Digipay app.
With Grameen Foundation's proven study on the use of SMS as a cost-effective medium to widely disseminate basic information, Grameen Foundation and Digipay maximized SMS to spread awareness and knowledge. Under WomenLink, digital and financial tips were shared through SMS blast to thousands of registered women clients and agents. It focuses on delivering simple yet actionable messages to increase their financial literacy and use these tips to drive new customers and transactions.
The use of SMS has resulted in positive outcomes such as increase in cash savings and increase in bills payment transaction through agents. There is also a general positive reception on receiving financial tips and reminders through SMS, which was further validated during the agent interviews. Agents relayed that the information through SMS is easily accessible given the regular usage of mobile phones. They noted that it is not disruptive to their daily activities since messages can be read at their own time and the information is divided into digestible SMS contents.
Moving forward, through the continued partnership of Grameen Foundation and Digipay, WomenLink aims to refine the delivery of information to the agents to professionalize the delivery of easy, effective, and affordable financial services to their neighborhood while increasing their daily income.