Listen to Me and Support Me
Posted on 05/24/2023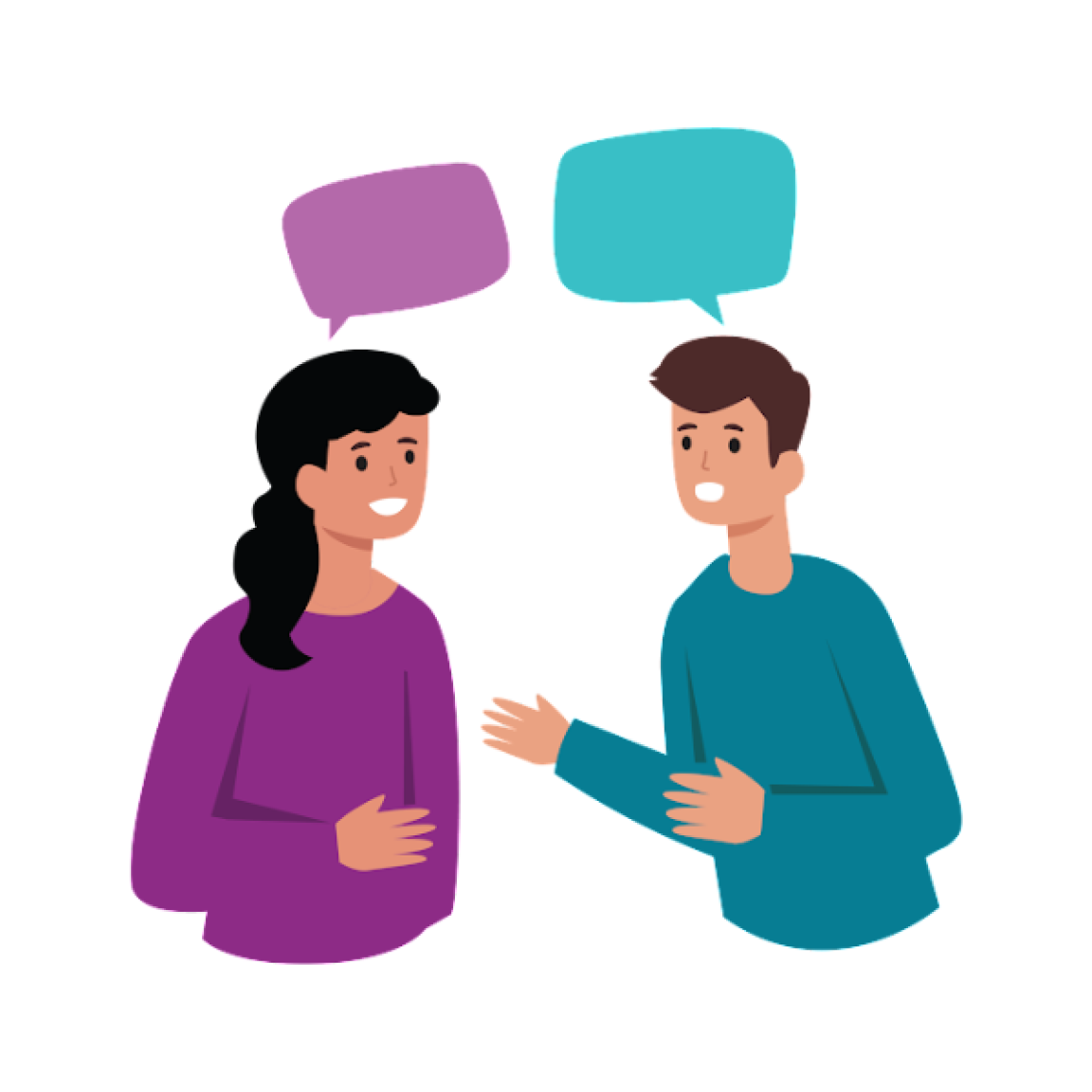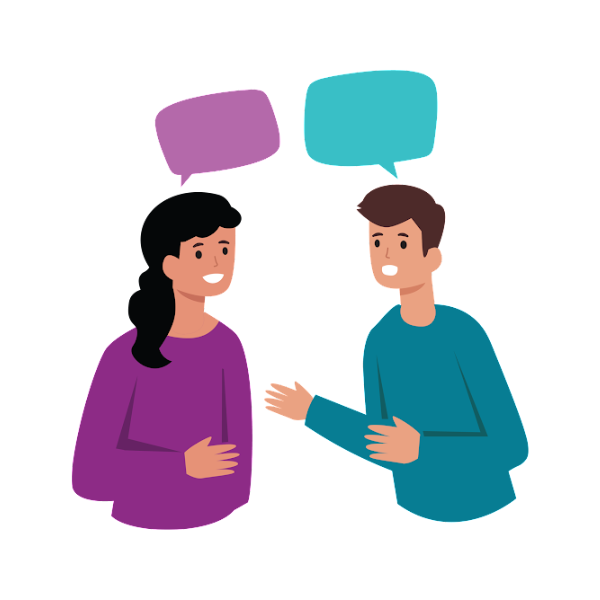 "We need to be clear what our limitations are, but we also need to be prepared to refer our clients to support--not only for gender-based violence, but also for simple mental health or counseling support." – Nulvia Gamoneda, Program Coordinator, ODEF ONGD
In partnership with Grameen Foundation, ODEF Financiera, a microfinance institution, and its sister organization, ODEF Organización No Gubernamental de Desarrollo (ONGD), began to pilot a series of intra-household dialogues (IHDs) as part of the Escúchame (Listen to Me) project in spring 2023. The project is funded by the United States Agency for International Development (USAID) MujerProspera/WomanProsper Challenge.
Prior to the Escúchame project, ODEF Financiera developed a strategic partnership with the International Rescue Committee's virtual platform, Cuéntanos, a staffed "hotline" for social support services across El Salvador, Honduras, and Guatemala. Its includes information on GBV, health, education, legal assistance, citizen protection, shelter, employment work programs, and food security. The partnership between Cuéntanos and ODEF was developed to provide ODEF facilitators with a resource they could provide their clients in the case of a GBV disclosure. The RLRB curriculum also raised awareness of Cuéntanos.
Resilient Life, Resilient Business Training for Women Entrepreneurs
Under Escúchame, ODEF delivered a series of Resilient Life Resilient Business (RLRB) training sessions with 200 young, female entrepreneurs. The participants explored the concepts of financial services, business growth, household and business resilience, gender-based violence (GBV) and stress management. Among the 200 entrepreneurs, 50 were selected, along with their male partners, to participate in a series of 3 IHDs designed to raise awareness of discrepancies in how women and men use their time--and how this impacts their ability to engage in income generation, improve communication skills, and build household support for the business run by the entrepreneur.
As the IHDs started their initial roll-out, safeguarding of the clients was on ODEF's mind. Given the IHDs were designed to build household harmony by challenging traditional social norms, the implementation ran the risk of putting women at risk of or exacerbating GBV already occurring. ODEF's facilitators were careful to select entrepreneurs based on their existing knowledge of the client commitment and participation in the RLRB curriculum and based on their interest in participating. During the first IHD, which covered active listening skills and used a 24-hour clock to highlight how men and women's daily schedules differ, one entrepreneur shared a challenge within her extended family wherein someone was sexually assaulted and nothing seemed to be occurring to provide support nor to seek justice. The facilitators of the IHD were quite impacted by the conversation because the entrepreneur was willing to share such a personal experience and because they realized their limited ability to help.
This experience strengthened the case for having the Cuéntanos hotline information at-the-ready, not only for supporting a potential survivor, but also to provide emotional support and counseling for others affected.
Breaking Social Barriers for Business Owners
In close collaboration, ODEF Financiera, ODEF ONGD and Grameen Foundation have sought to break down structural barriers and harmful social norms that frustrate the capacity of women to grow their businesses and exercise their rights. This has involved speaking a new language to include gender and GBV, building bridges with GBV actors, and identifying how traditional social norms can act as a stumbling block to a woman's ability to invest her mental and physical efforts in successful income generation. The IHDs were designed to create space for women and their partners to be heard and for couples to work together to determine actions they can take to build a more communicative relationship and a stronger tomorrow.
As the remaining two IHDs are tested, ODEF and Grameen are paying attention to the attributes and impact of the IHDs that will make them cost-effective to implement and scale. With support from Luis Manuel Martinez Estrada and colleagues from the Universidad Nacional Autónoma de Honduras and Dr. Kathryn Yount of Emory University, Grameen and ODEF seek to uncover new insights regarding the impacts of the IHDs and of women's experiences with GBV, with particular attention on economic coercion.
For an introduction to the Escuchame project, we invite you to watch this short video!
Spanish Translation
"Necesitamos tener claro cuáles son nuestros límites en el abordaje de cada diálogo, pero también debemos estar preparados para brindar a nuestros clientes apoyo, no sólo por violencia de género, sino también por salud mental y apoyo psicológico". – Nulvia Gamoneda, Coordinadora de Programas de ODEF ONGD.
Hace unas semanas, ODEF Financiera, una institución de microfinanzas, y su organización hermana de impacto social, ODEF Organización No Gubernamental de Desarrollo (ONGD), comenzaron a pilotear una serie de diálogos intrafamiliares (DIF) como parte del proyecto Escúchame financiado por La Agencia de los Estados Unidos para el Desarrollo Internacional (USAID, por su sigla en inglés) MujerProspera/WomanProsper Challenge. Bajo el proyecto Escúchame, ODEF brindó una serie de capacitaciones denominadas Vida Resiliente Negocio Resiliente (VRNR) con 200 jóvenes emprendedoras. Como parte de VRNR, las empresarias exploraron los conceptos de servicios financieros, crecimiento empresarial, resiliencia familiar y empresarial, violencia basada en género (VBG) y manejo del estrés. Entre las 200 empresarias, 50 fueron seleccionados junto con sus parejas masculinas para participar en una serie de 3 DIH diseñados para generar conciencia sobre las discrepancias en cómo las mujeres y los hombres usan su tiempo y cómo esto afecta su capacidad para generar ingresos, para mejorar las habilidades de comunicación y para generar apoyo familiar para la empresaria.
Previo al proyecto Escúchame, ODEF Financiera desarrolló una alianza estratégica con la plataforma virtual del Comité Internacional de Rescate, CuéntaNos, que incluye información sobre VBG, salud, educación, asistencia legal, protección ciudadana, albergue, programas de trabajo empleo, seguridad alimentaria, etc. Cuéntanos es una "línea directa" con personal para servicios de apoyo social en El Salvador, Honduras y Guatemala. La asociación entre ODEF y Cuéntanos se desarrolló para proporcionar a los facilitadores de ODEF (personal de primera línea que apoya las transacciones financieras y brinda capacitaciones) un recurso que podrían proporcionar a sus clientes en el caso de un descubrimiento de VBG. El currículo de VRNR también creó conciencia sobre Cuéntanos.
Cuando ODEF comenzó la implementación inicial de los DIF, preocupado por salvaguardar la integridad de las clientas, dado que los DIF fueron diseñados para crear armonía en el hogar al desafiar las normas sociales tradicionales, la implementación corría el riesgo de poner a las mujeres en riesgo o exacerbar la VBG que ya estaba ocurriendo. Por eso se consideró en todo momento el actuar con cautela para que esa intervención a través de los diálogos no fuera para exponerlas más.
Los facilitadores de ODEF tuvieron cuidado de seleccionar emprendedoras en función de su conocimiento existente del compromiso del cliente y la participación en el plan de estudios de VRNR y en función del interés de la emprendedora y su cónyuge en participar. Durante el primer DIF que cubrió las habilidades de escucha activa, mapeo del tiempo y se usó un hoja de actividades y tareas que realizan en el hogar de un día típico de 24 horas, se resalta cómo difieren las actividades diarias de hombres y mujeres y cómo sería la visualización de un día ideal.
Una empresaria y su esposo compartió en los DIF un desafío dentro de su familia en el que alguien cercano a ellos sufrió una violacion y no habían encontrado solución para brindar apoyo psicológico a todos para sobrellevar esa situación, ni para buscar justicia.
Los facilitadores del DIF quedaron bastante impactados por la conversación porque la emprendedora y su cónyuge estaban dispuestos a compartir una experiencia tan personal y porque se dieron cuenta de su limitada capacidad para ayudar.
Esta experiencia fortaleció el caso de tener lista la información de Cuéntanos, no solo para apoyar a un sobreviviente potencial, sino también para brindar apoyo emocional y asesoramiento a otras personas afectadas.
En estrecha colaboración, ODEF Financiera, ODEF ONGD y la Fundación Grameen han buscado derribar barreras estructurales y normas sociales nocivas que frustran la capacidad de las mujeres para el crecimiento y para hacer prevalecer sus derechos. Este proceso ha implicado hablar un nuevo lenguaje para incluir el género y la VBG, construir puentes con los actores de la VBG e identificar cómo las normas sociales tradicionales pueden actuar como un obstáculo para la capacidad de una mujer de invertir sus esfuerzos mentales y físicos en la generación exitosa de ingresos. Los DIF fueron diseñados para crear un espacio para que las mujeres y sus parejas sean escuchadas y para que las parejas trabajen juntas para determinar las acciones que pueden tomar para construir una relación más comunicativa y un futuro más fuerte. A medida que se prueban los dos IHD restantes, ODEF y Grameen están prestando atención a los atributos y el impacto de los DIF que los harán sostenibles y escalables. Con el apoyo de Luis Manuel Martínez Estrada y colegas de la Universidad Nacional Autónoma de Honduras y la Profesora Yount de la Universidad de Emory, Grameen y ODEF buscan descubrir nuevos conocimientos sobre los impactos de los DIF y de las experiencias de las mujeres con VBG, con especial atención en la coacción económica.
Para una introducción al proyecto Escuchame, ¡te invitamos a ver este breve video!