How can we strengthen women's economic empowerment in Central America? With a $368K matching fund and wrap-around support.
Posted on 04/16/2019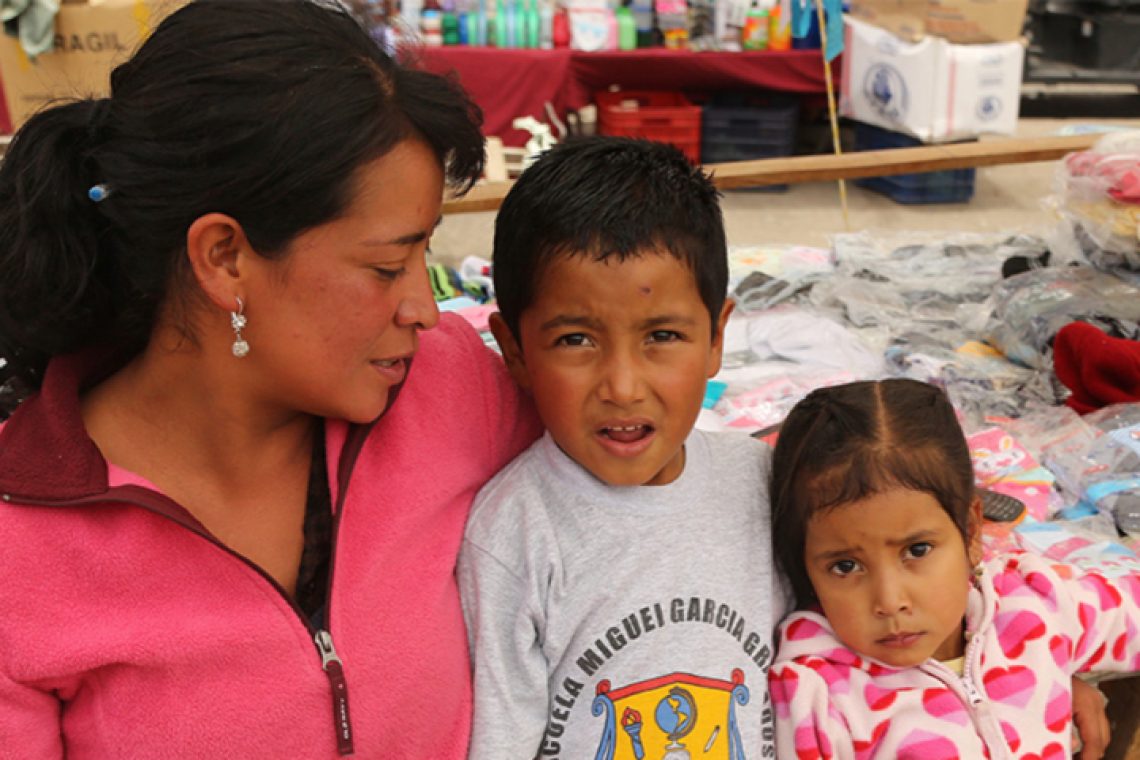 Entrepreneurship is a vital part of life for women in Central America, where unemployment is 50 percent higher for women than for men. But women entrepreneurs are squeezed from many sides as they struggle to launch and grow their businesses.
Financial exclusion—the lack of access to financial services—has been one major constraint. Microfinance institutions have certainly helped expand access to financing, with millions of loans made to small businesses, but large economic and systemic barriers remain. For example, women in poor rural areas may not be fully literate or have trouble keeping control of the money they earn. Women also have remarkably few opportunities to develop business skills through training and work experience. And social conditions are particularly harsh, often discouraging women from pursuing the business activity.
In El Salvador and Honduras, women entrepreneurs are frequently victims of extortion and violence by organized crime or violent gangs. The better their businesses do, the greater the threats they face. The price of success can be so high that women choose to keep their businesses small, rather than expanding and attracting the attention of criminals. Facing all these problems, it is hard to rise above the status quo of widespread poverty. But evidence from around the world has shown that when women have the opportunity to overcome several barriers at once, with flexible financing, business training, and social empowerment, the impacts can be truly transformative.
Now a unique program, the Reducing Barriers to Women's Economic Empowerment Initiative (RBI), is taking this holistic approach to the challenges faced by women entrepreneurs in El Salvador and Honduras. This includes addressing issues of financial inclusion, gender-based violence, and the laws and policies that impact women's economic empowerment. RBI is the first initiative under the Women and Girls Empowered (WAGE) Consortium led by the American Bar Association Rule of Law Initiative (ABA ROLI) in close partnership with the Center for International Private Enterprise (CIPE), Grameen Foundation, Search for Common Ground and 43 resource partners.


Small business loans and targeted support
RBI's loan matching fund has already empowered nearly 3,000 women entrepreneurs, as a second funding round crowdfunds loans worth a total of US$368,000—and matches them dollar-for-dollar.
The fund was designed by WAGE partner Grameen Foundation, and is being implemented by the global nonprofit Kiva through three microfinance institutions: CrediCampo and PADECOMSM in El Salvador, and ODEF in Honduras.
At the same time, recognizing that credit alone cannot meet the complex needs of women entrepreneurs, Grameen Foundation and the WAGE partners have conducted a deep assessment of the barriers to women's economic empowerment in the two countries.
The report, due out this spring, will assess key barriers, including:
Legal: Laws that promote economic growth and protect women's rights, and any gaps between policy and practice
Social environment: Aspects such as the pervasive impact of organized crime and gang activity, and how it affects women running small businesses
Business environment: Access to finance, to business training, and to products and services that meet the unique needs of women entrepreneurs
Household support: The impacts of socio-cultural norms dictating gender roles
The Reducing Barriers Report will also recommend realistic steps that can be taken to create larger change, including through the design of financial products that address women's specific needs and conditions as they navigate a social and economic landscape rife with risk.
We invite you to stay tuned for the full report, and support the match!
Amelia Kuklewicz is Senior Program Manager, Grameen Foundation; Elliott Collins is Senior Manager, Impact, Kiva.