Grameen Foundation creates "COVID-19 Emergency Relief."
Posted on 04/08/2020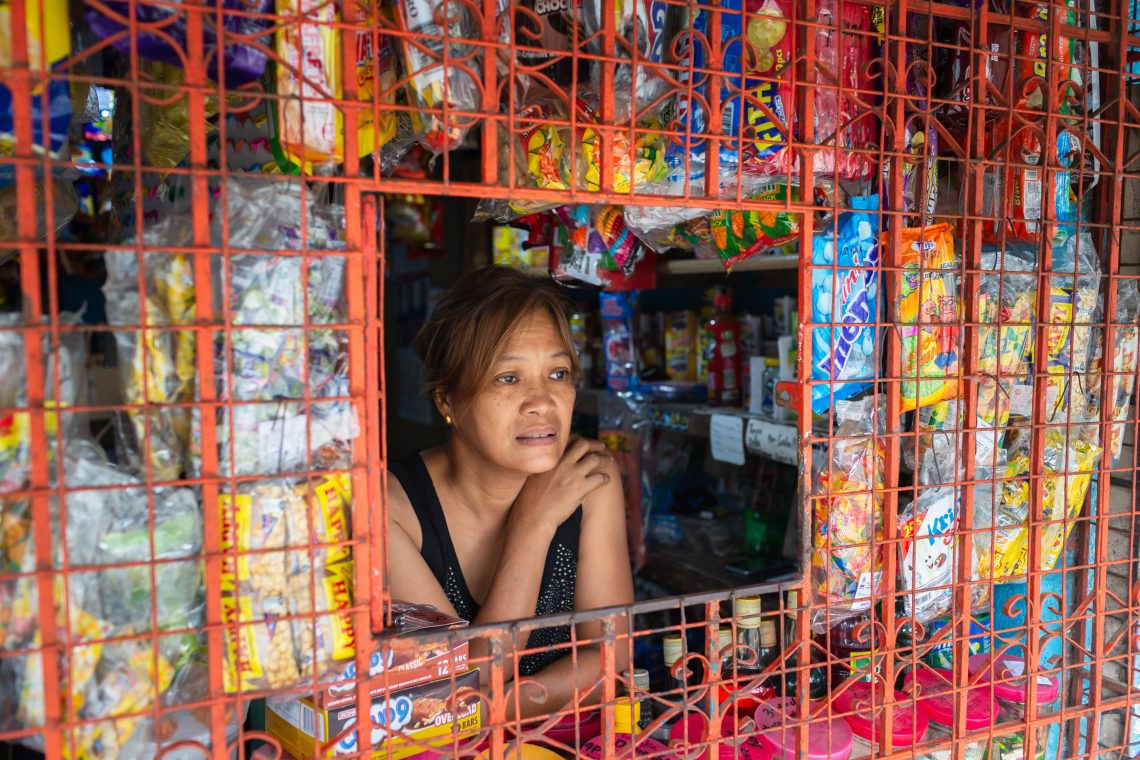 As the COVID-19 pandemic races across the globe, all of us—individuals, families, organizations and governments—are scrambling to respond to the difficult, and even devastating, challenges thrust upon us in a very short time.
At Grameen Foundation we are pivoting to the realities of this extraordinary time by finding new ways to deploy our experience, technologies, staff and Community Agents to help the most vulnerable people in the countries we serve cope with the pandemic and its aftermath.
Epidemiologists predict countries in Africa and Asia, two regions where Grameen is currently most active, will be among the hardest hit. The poorest in these areas live on dollars a day in crowded urban areas and refugee settlements, and often in water-stressed locations. Social distancing and hand washing are not a choice. What's more, work stoppages, like the virus itself, pose a threat to their survival.
While Grameen is not a traditional emergency aid organization, evidence shows that emergency cash payments can have a profound impact on sustaining people living in poverty at times of extreme economic stress.
To that end, Grameen has launched COVID-19 Emergency Cash, a new initiative to provide unconditional cash payments to carefully targeted and qualified women in the most vulnerable communities we serve. Emergency cash will give women in places of highest need the dignity of using the cash where they know it is most needed. Healthcare, food, housing—it's up to them.
With thousands of Grameen Community Agents already providing financial services in these areas, Grameen Foundation has the infrastructure in place to screen and identify beneficiaries, safely deliver cash payments, evaluate impact and prevent fraud.
In fact, the government of India has deemed the work of our Agents "essential," meaning they can continue to deliver vital financial services during the COVID-19 lockdown. In the Philippines, Community Agents are helping more neighbors as demand for bill payments, money remittance and cell phone air time top-offs increase. To ensure the Agents and their customers are protected, we have trained them in social distancing practices and provided protective equipment. In short, our Community Agents stand ready to bring much-needed help to their neighbors and communities.
TaroWorks, a subsidiary of Grameen Foundation whose mission is to improve product and service delivery to the poor by any organization, anywhere, will provide the technology for our COVID-19 emergency cash payments that can then be adopted by other organizations seeking to help vulnerable populations in the same way.
Few among us are ever truly prepared for such significant and sudden change – certainly not women and families living in very poor communities. The grim reality is that Africa and Asia are forecasted to endure a prolonged period of suffering and social and economic disruption. These are the communities and people Grameen, our donors, and our partners have long committed to help. How could we do anything less than all we can to support them now?
We sincerely hope you will feel the same. Please help by sharing our blogs and posts to spread the word on our COVID-19 efforts, and by giving generously. The need is profound and urgent, and we will be deeply grateful to have you join us in this endeavor.