Dismantling Bias: Lessons Learned from Grameen Foundation's Gender and Power Dynamics Workshops
Posted on 07/06/2023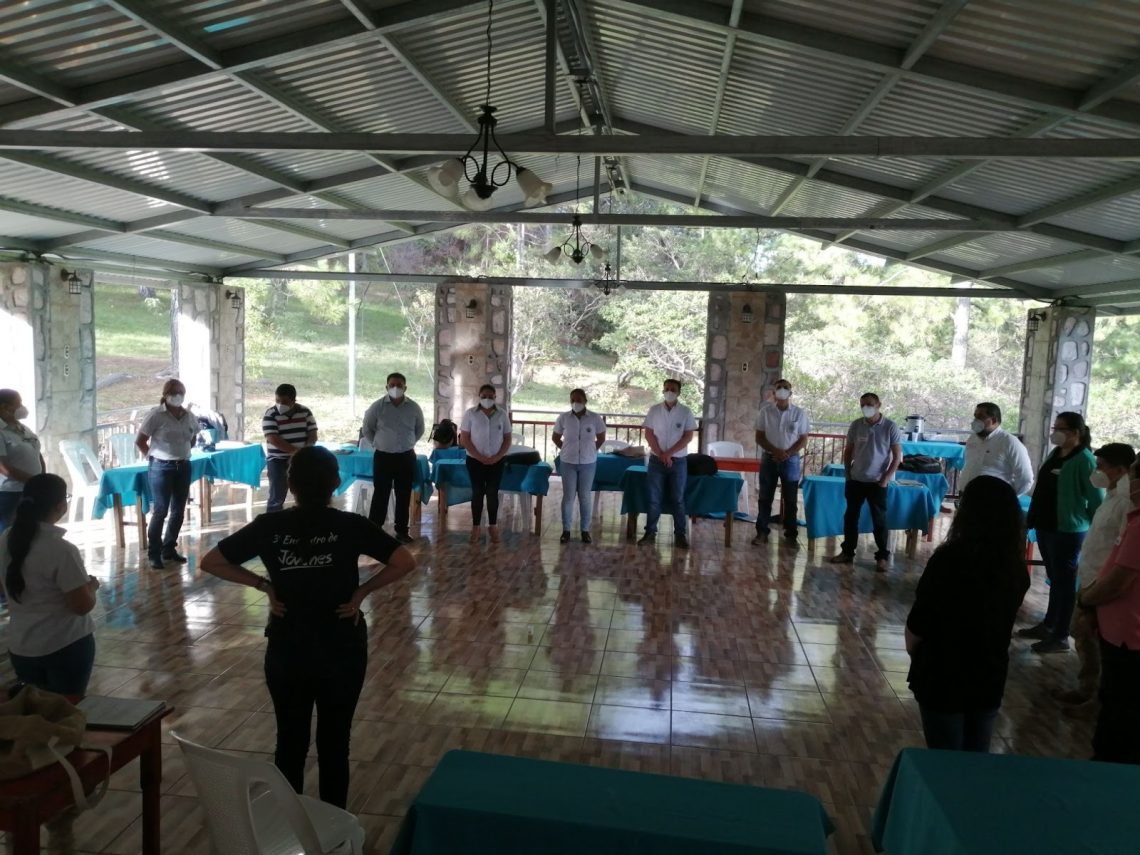 For women in poor, rural areas of Honduras or Ghana, gender matters. But for those women, gender inequality and harmful gender norms are, well, exactly that: normalized. The opportunities to uproot stereotypes and break through glass ceilings are not as common or as easy as we would hope.
Starting in 2020, Grameen Foundation began implementing Gender and Power Dynamics (GPD) workshops with its partners. These workshops opened a space for folks to speak honestly about harmful gender norms and build tools to break the cycle of gender-based violence. Skilled facilitators guided thoughtful discussions around unconscious biases that we may bring to day-to-day workplace interactions and that influence our own personal lives. Participants learned new techniques to have productive dialogue with people of different backgrounds, beliefs, and identities.
One key activity included the 24-Hour Day Activity in which men and women discuss their responsibilities during a given 24-hour period. Through this activity, male GPD participants came to appreciate and value the amount of time that women spend working in the home and with caretaking activities. For many, the activity fostered new commitments toward equitable responsibility for domestic work.
The workshop was quite unique compared to other trainings on gender, enabling participants to reflect practically... helping us to apply [the training] to our daily lives.
— Male participant, Ghana
Between 2020 and 2022, Grameen provided GPD workshops to 24 partner organizations in Honduras, El Salvador, Ghana, Eswatini, and Timor-Leste. The ultimate goal? To dismantle barriers that prevent women from showing up with their full power – and open some cracks in those glass ceilings.
A new, independent evaluation found that Grameen's GPD workshops are doing just that.

Participants reported high levels of satisfaction with the workshop's participatory, gender-transformative methods. Some men reported a greater openness to shared decision-making in their own homes. This reflected a shift away from patriarchal norms of male-led households. Some women acknowledged their own biases towards women of other ethnic backgrounds or they recognized how they also perpetuate social norms they want to see changed, such as mocking men who help their wives in the kitchen. Women admitted that sometimes they feel threatened by their husbands wanting to help them as it suggests he may not think she's doing a great job in her role as a wife.
Promisingly, many participants noted that gender relations in the workplace improved following the workshop. They cited activities that revealed the impact of power dynamics and what happens when people are in positions of power or not. As a result of this activity, participants felt there was a greater openness to talking about and addressing power dynamics as well as a willingness to challenge gender stereotypes, to listen to women's voices and to refrain from using sexist language. This translated into actual structural changes within the financial institutions in the long-term, such as changing how people are interviewed for employment, previous assumptions that women don't want to drive motorcycles thereby limiting their ability to be hired as credit officers, and creating policies to increase gender parity from the board level to field staff.
Every staff member now looks out for—and demands—gender equality and social inclusion.
— Awal Ahmed Kariama, Executive Director, RISE-Ghana
Sign up here to stay up-to-date on success stories from this and other Grameen programs.