Creating jobs and expanding financial inclusion in refugee settlements
Posted on 07/12/2023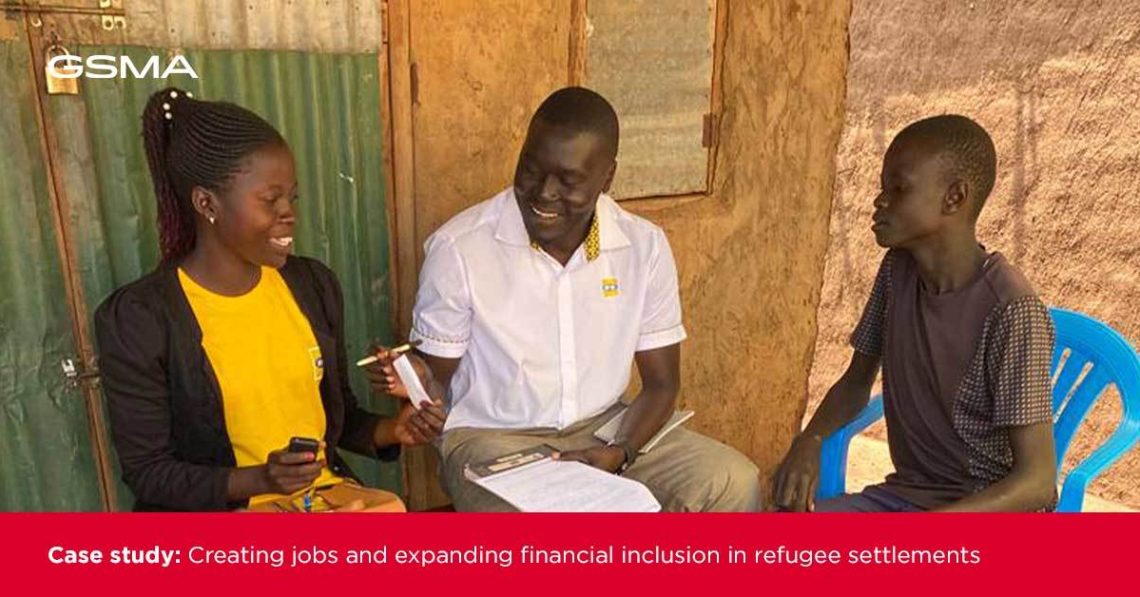 Uganda boasts one of the most progressive refugee policies in the world, granting refugees the right to work, freedom of movement, land, and social services. The goal is to ensure refugees have what they need to start businesses for their own self-reliance. However, limited access to financial services prevents most from taking their businesses beyond a micro-level. Mobile money agents have the potential to close this gap by bringing financial services closer to rural communities. An assessment by Grameen and GSMA in refugee settlements in northern Uganda found insufficient agents to adequately meet community needs, and it was difficult for mobile network operators (MNOs) to recruit and maintain additional agents in the settlements.

To address this gap, Grameen Foundation worked with GSMA and private sector partners, MTN Uganda and Nilecom Limited, to implement the Building an Enabling Financial Services Ecosystem for Refugees Phase 2 (Be-FINE 2) project in Bidi Bidi and Palorinya Refugee settlements. Be-FINE 2 aimed to improve financial inclusion through awareness, access and uptake of digital financial services via the establishment of new mobile money businesses and digital financial literacy training. The project took a market facilitation approach, addressing the barriers and gaps MNOs face to recruiting and retaining agents in refugee settlements; as well as the challenges refugee women and youth face to starting mobile money agent businesses.


I learnt a lot from the training for example withdrawing and sending money, buying airtime. A day after the training, I sent money to my friend, and I did it without any problem. I told her the good things about mobile money and even helped her open a mobile money account that day.
— Participant in the WAY agent training
Be-FINE 2 started with an assessment and gender analysis to identify bottlenecks faced when recruiting refugee women and youth agents. The project then recruited 60 women and young people (20 refugees, 40 host community), and provided them with a package of training, mentorship and market support, as well as negotiating reductions in business registration requirements with MTN. Agents were recruited based on a 'recruiting profile' that Grameen had developed in similar women's agent network projects in India and the Philippines; and tailored to the local context.
Women and Youth (WAY) Agents recruited onto the program also worked as 'Digital Literacy Change Agents', providing training to people in their communities on the uses of mobile money, how to use digital financial services, and how to detect and prevent scams/fraud. In this way the project aimed to improve financial inclusion by increasing the level of awareness, demand, and uptake of digital financial services. The training used a Digital Financial Literacy guide previously developed by Grameen Foundation and supported by GSMA.
Learn about the project findings in this case study by GSMA.