Connecting Women to Agriculture Digital Services: Pathways to Scale
Posted on 03/17/2022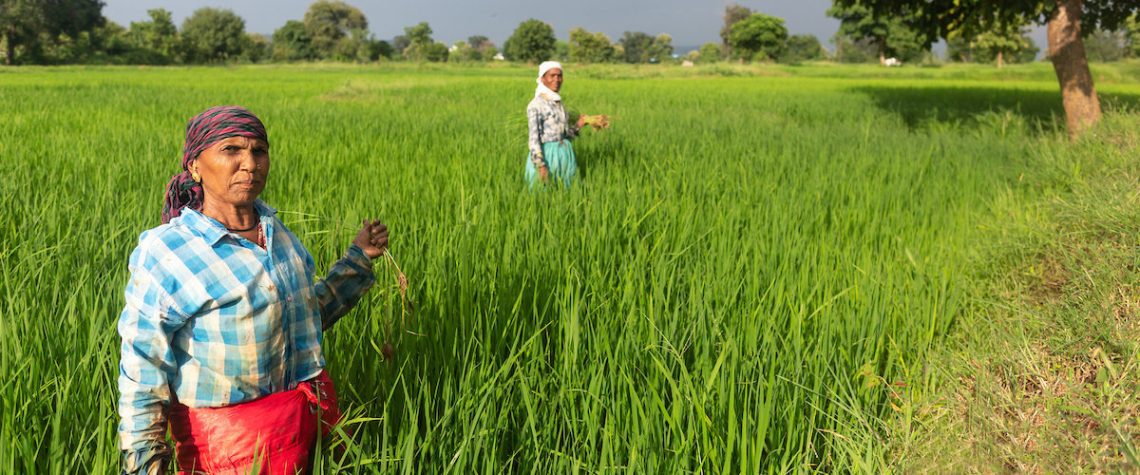 Although the majority of the world's smallholder farmers produce close to two-thirds of all food worldwide, their production continues to be susceptible to the impacts of climate change and they generally have poor access to information that could help them increase productivity. Half of these smallholder farmers in sub-Saharan Africa and East Asia are women.
Digital agriculture services provide an opportunity to change the status quo–increased mobile phone usage among farmers can provide much-needed access to farming best practices, as well as financial inclusion–but there are some risks involved.
Women continue to face challenges accessing mobile phones and digital agriculture services–and in fact, providing farmers with these services could increase gender inequality instead of reducing it, doing more harm than good. Women often have more informal roles in agriculture, tending farms that are smaller in scale. They also face barriers such as cultural gender norms, low literacy rates, and less disposable income.
So how do we both increase farmers' access to digital agriculture services and reduce these gender gaps?

Grameen Foundation and its partners are taking a holistic, human-centered view of smallholder farmers to address this challenge–looking at specific behaviors and gender roles in different countries:
Understanding the range of digital agricultural services to help assess which services can best accommodate women farmers and women-led agribusinesses–this could include information services on weather and prices, advisory services provided by last-mile field agents, or supply-chain management and market linkages.
How to increase both skills and functionality for women farmers so they can use these technologies safely and with trusted, secure data.
Improving the user experience for female farmers, whether that's by providing content in a variety of languages or creating a ticket system where farmers can report difficulty using the services.
Including significant others and family members in digital literacy training and adoption, and providing engagement opportunities for male farmers to understand the value of women's inclusion in digital agriculture services.
We're looking at all of these angles through our Agripath project, which has the ultimate goal of developing efficient, far-reaching digital services that engage as many smallholder farmers as possible, with a focus on women and young people.
Agripath is not only focused on providing more access to these tools, but also creating ways to change social norms around agriculture. Grameen and its partners are exploring household access to mobile phones, as well as who is making agricultural decisions within farming families.
We'll initially focus on 50,000 farming families in Burkina Faso, Uganda, Tanzania, India, and Nepal, as well as 250 private and state agricultural extension service providers. Eventually, we'll be scaling this work to additional countries through a wide partner network–and in that way, we can deliver agricultural services in the most gender-equal, efficient way possible to hundreds of thousands of people worldwide.
By combining the strength of our networks, and our shared experiences in bringing sustainable, climate-smart agriculture to scale, we aim to significantly increase the adoption of digital agriculture services by women without doing harm, and increasing our knowledge of how we can empower women farmers and their families.
This post is based on remarks given at the ICT4Ag conference, sessions for which are available on their website.
Agripath is a consortium of partners that include Grameen Foundation, Grameen Foundation India, the Centre for Development and Environment (CDE), the University of Lausanne (UNIL), International Centre of Insect Physiology and Ecology (icipe), and Farmbetter Limited.