An entrepreneur by any other name.
Posted on 03/15/2019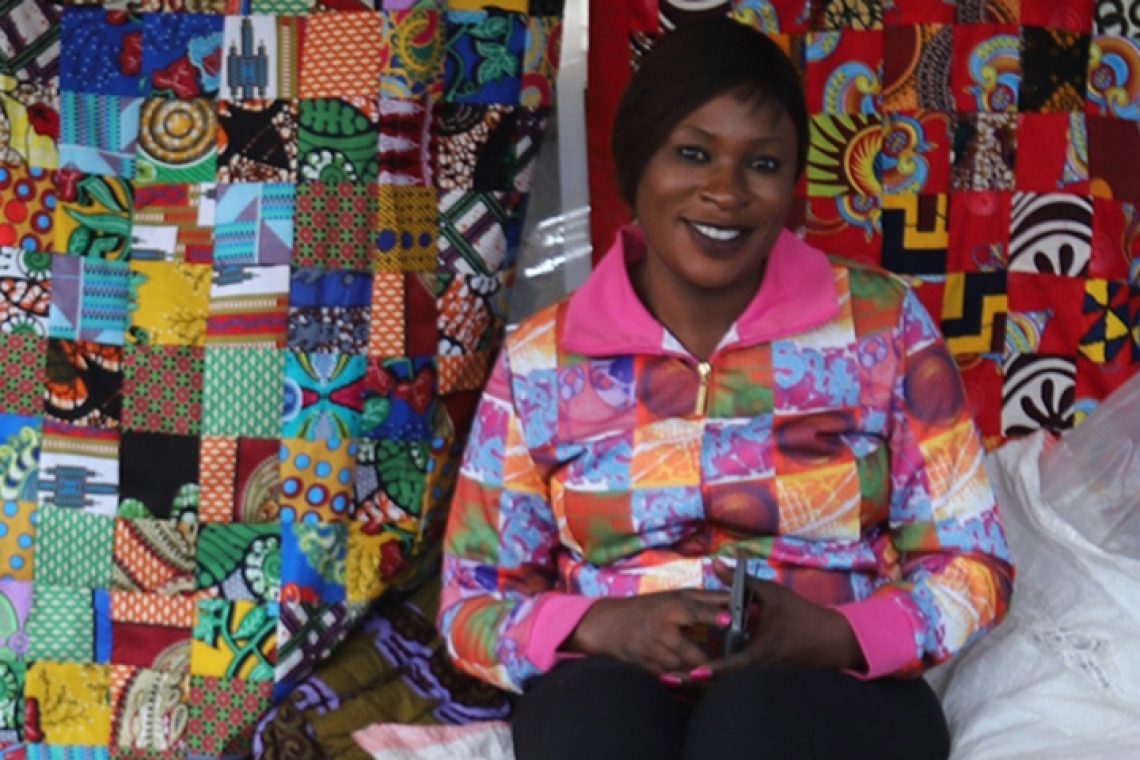 The Merriam-Webster dictionary defines entrepreneur as one who organizes, manages, and assumes the risks of a business or enterprise. As an entrepreneur, I can appreciate how others seek to find success in operating their own business. And I am often amazed at the challenges some must overcome to ensure their business thrives.
I came face-to-face with many of these challenges while volunteering in Nairobi with Grameen Foundation's Bankers without Borders (BwB) program. My assignment was with EcoZoom, a social enterprise that makes clean burning, portable wood and charcoal powered cookstoves, and solar powered lighting solutions for financially stressed households in developing countries.
Their products save people time and money, protect their health, and help to preserve the environment through reducing deforestation and CO2 outputs. They are particularly important to women, who do the great majority of cooking, often being exposed to the hazardous by-products of inefficient cooking methods.
The assignment was to take on the role of Corporate Marketer and Storyteller. To kick off the engagement, my husband David and I were given the extraordinary opportunity to work at EcoZoom's Nairobi headquarters for 17 days. We conducted in-depth interviews of company staff, and out-of-town site visits to their customers, plus video and photo shoots and an intensive two-day "marketing think tank" session.
Local culture of entrepreneurship
There was opportunity to learn more about the local culture and countryside and to further understand how EcoZoom products can impact peoples' livelihoods.
In the course of all this, we witnessed the entrepreneurial spirit of Kenya's citizens. Micro and small businesses seem to be the life blood of the country, with ambitious entrepreneurs providing essential offerings. City sidewalks, rural roadsides and markets bustled with small businesses (formal and informal) selling their products and services. Whether its clothing, shoe shines, car washes, crafts, hard goods, salon services, food, water, electronics, metal fabrication or transportation, these businessmen and women strive to create a livelihood for themselves.
Their makeshift structures (if anything at all) were no match for the environment. But even in the harshest weather, they were ready to serve their customers. Food vendors were found on just about every street corner, each offering their specialty to passersby; from roasted corn cobs, to sausage, beverages, fresh produce, and candy. Car washes were a lively business, even between rain showers (which were daily), autos would be lined up roadside awaiting an attendant who serviced them with a cloth and bucket of water. Crossing the countryside, vendors lined the highway eager to serve the locals and travelers. Some offered a single product while others had a variety of goods including seasonal produce and fish from a nearby lake. In the Kibera slum, an entrepreneur offered hot showers and toilets for a fee to residents who did not have access to in-home running water.
Most of these enterprises were small next to EcoZoom, a growing enterprise with a global footprint. Yet, they faced similar challenges: meeting their customers where they were, providing products and services to meet their needs, and procuring the capital needed to grow.
Just like EcoZoom, each of these enterprises has its own story to tell. They are stories of courage, innovation and persistence. From the smallest roadside stand to Kenya's growing social enterprises, I came away from my BwB experience with a deep appreciation of the entrepreneurial spirit of Kenya, which outshines the obstacles that lay in their path.
Celebrate the Entrepreneurial Spirit of Kenya! Watch the video.