Our goal: to reach 25 million people living in extreme poverty by 2025.
The Grameen Foundation Model empowers the poor, especially women, with access and information that enable them to escape poverty. And while most digital solutions require Internet access, smartphone ownership and the ability to read, the Grameen Foundation Model does not. We only require access to a basic-feature mobile phone and a Grameen Community Agent.
We work with a wide network of local partners, from banks and microfinance institutions to mobile operators to agribusinesses. These partners provide the infrastructure we need to train our Community Agents and deliver access to the people who need it most.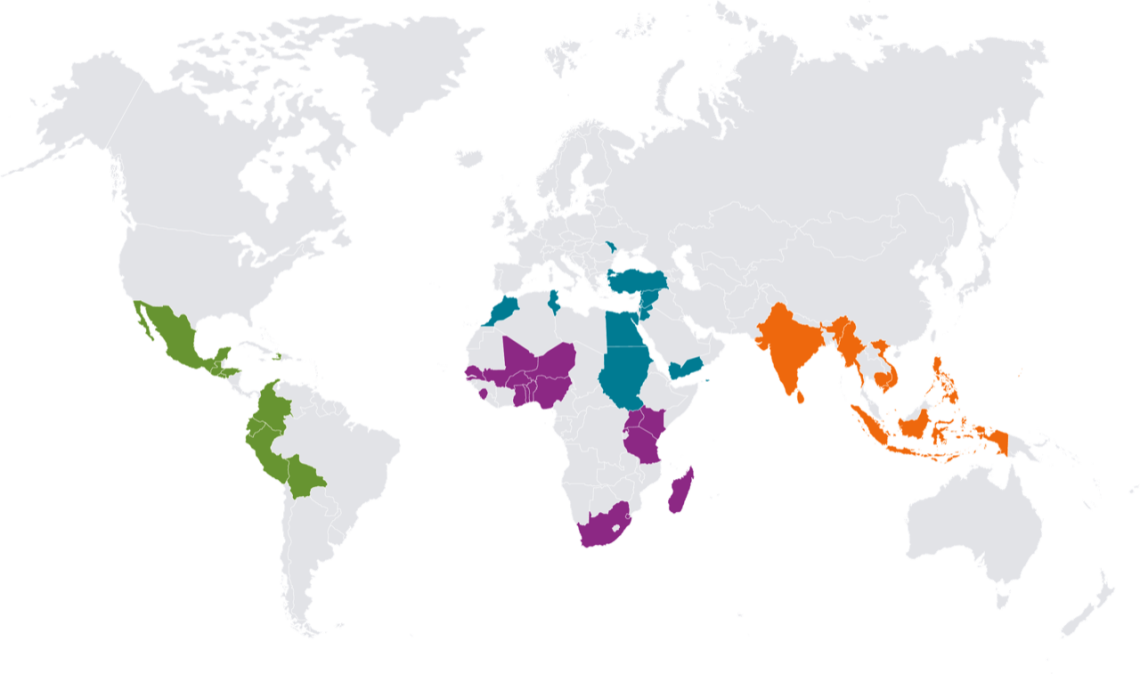 Grameen Foundation by the numbers.
14,855,919
people
Over 14.8 million people
have gained
better access to microloans,
savings accounts, and
other financial services.
$29.4 million
pro bono services
Our Bankers without Borders®
volunteers have provided
$29.4 million worth
of pro bono services to
315 social enterprises.
5 million
people
More than 5 million people have received health education and services via the MOTECH mobile health technology we developed.
600 organizations
in 40 countries
More than 600 organizations working with
the world's poorest populations have
used the Progress out of Poverty Index®
to measure their poverty reduction and to improve their strategies for serving
disenfranchised communities.
4,026,373
TaroWorks Reach
More than 90 social enterprises have used
our TaroWork™ mobile application to
support 200,000+ micro-entrepreneurs
and improve the lives of more than
four and a half million poor beneficiaries
across 30+ countries.
One
Community Agent can reach
266 clients every year
Transforming data. Transforming access. Transforming lives.
Connecting the poor to possibility with Community Agent networks.
Our Mobile Money and Digital Farming solutions harness technology in remarkable ways, but they are merely tools. What matters is what we do with them. That is where our networks of Community Agents come in.
Read More
Digitizing financial inclusion for poor women.
Nearly one billion women do not have even a basic bank account. They may own a shop, have a lot of business and entrepreneurial smarts, but they cannot secure a loan. Freeing women from the chains of a cash-only existence means treating them the same way the financial system treats men.
Read More
Transforming smallholder farming with digital data.
Seventy percent of the world's extreme poor are farmers. Their poverty is generational because small family farms have never had access to the resource-rich formal markets, their farming methods are outdated, and they have no way to anticipate devastating weather and pest infestations. With today's technology, these chains can be broken.
Read More