Linking Farmers to Institutional Buyers in Dolores, Quezon Philippines
Posted on 07/26/2022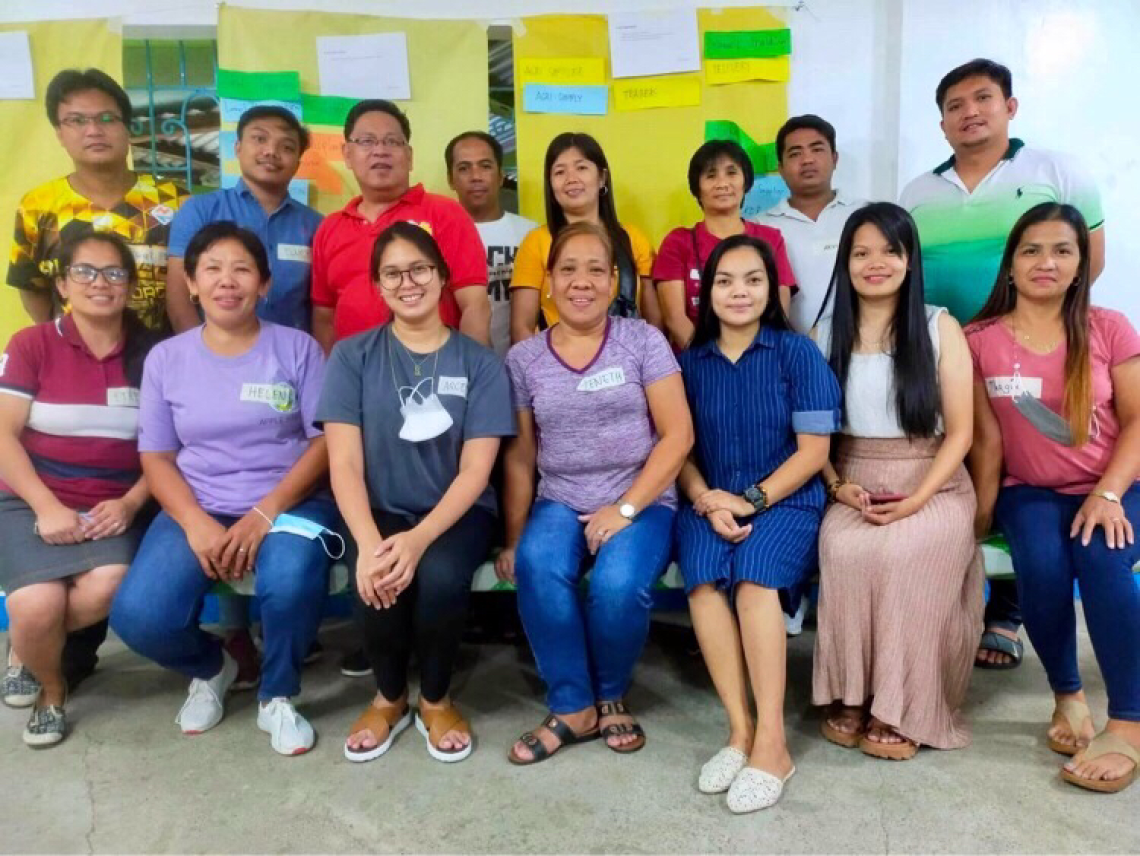 Yakap at Halik is a cooperative of farmers in the Quezon region of the Philippines. The farmers grow coconuts and a number of vegetables but to date, have been unable to set their own prices and feel compelled to accept whatever is offered by wholesale traders. The cooperative sought help from Farmer to Farmer and the Grameen Foundation to learn how to market their products to institutional buyers in the hope that such relationships could provide both stability and fair prices.
I am a Marketing executive and participated in the project remotely with my on-the-ground volunteer partner, George Salinas, an enterprising farmer and consultant in the Philippines. George and I used a "Business Model Canvas" as a tool for working with key members of the group to articulate Yakap at Halik's business model. In my role, I advised the cooperative on the importance and value of creating a brand for their products and offered several potential angles for their brand story, based on the appeal of supporting a cooperative of producers and the fact that their region near Mount Banahaw - which is considered a mystical place - has volcanic soil that is especially fertile.
My volunteer partner George has experience not only as a farmer himself but also in creating linkages with institutional buyers (in particular, with a foundation backed by a large restaurant chain in the Philippines that trains farmers to become accredited suppliers).
On a field visit, George noticed coffee trees growing near the base of the mountain, a pilgrimage site, and recommended that the cooperative encourage its members to plant coffee trees along the pilgrimage path. While their focus to date has been on short-term cash crops, coffee could be harvested and processed in three years as an additional source of revenue. In addition, George recommended that the coop consider allocating resources to off-season harvesting using modern farm technology, such as greenhouses and drip irrigation, and also encourage its members to farm in clusters to create product supply volume for bulk selling. Lastly, George identified a unique opportunity for the cooperative to cultivate cacao and high-value, "upland" vegetables, such as cabbage and chayote, which are traditionally grown on the other side of the Philippines. The colder mountain environment supports the growth of these crops, which are not typically cultivated in this southern region. This could be a tremendous supply advantage.
The name Yakap at Halik means "embrace and kiss" in Tagalog. These words, in turn, are an acronym of the cooperative's stated mission to eliminate the roots of poverty and work toward a new order. George and I fervently hope our recommendations will help the cooperative succeed in lifting up its members and safeguarding their future.