Joyce to the World
Posted on 07/27/2023
It was not a difficult decision for local volunteer Joyce del Macias to take leave from her duties as Chief Operations Officer and in-house chocolatier at Household Multi-Purpose Cooperative (HMPC) in Mindanao for two precious weeks, fly to Luzon and volunteer for SICAP Quezon Agriculture Cooperative (SICAP) through the F2F COCOS program. She wanted to earn another feather in her cap, her chocolatier cap (!) she said.
She shared some of her learnings on a previous volunteer assignment with U.S. volunteer Brian Horsley, whom she had a chance to work with virtually during the training they provided to HMPC to improve their cacao bean fermentation process during the height of pandemic, as well as with U.S. volunteer Anthony Timmons, who trained them on proper market branding.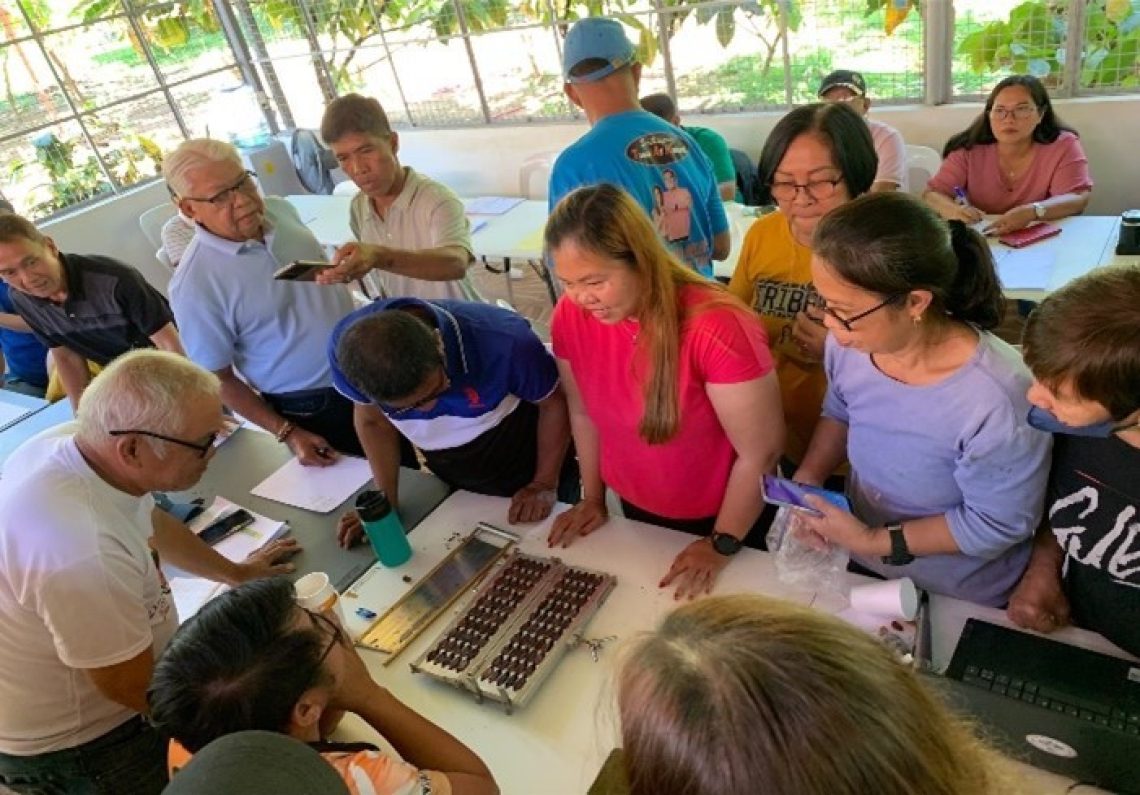 Joyce's passion for chocolate making started 10 years ago, when she joined a training course on cacao production to encourage diversification of income sources amongst fishing communities. Although trained as a marine biologist, her path diverged to chocolate-making from there on in. From that initial training, she did her own research, experimenting and watched a lot of YouTube videos. She joined occasional courses provided by government agencies until she herself became a trainer in the government's Department of Agriculture.
Joyce dreams of having her own chocolate company. To reach that, she said her strategy is to master the craft by continuously learning and sharing what she learned. She is determined to help HMPC become successful in its chocolate business in a few years. Once that is achieved, that would be the time she is ready to set up her own company.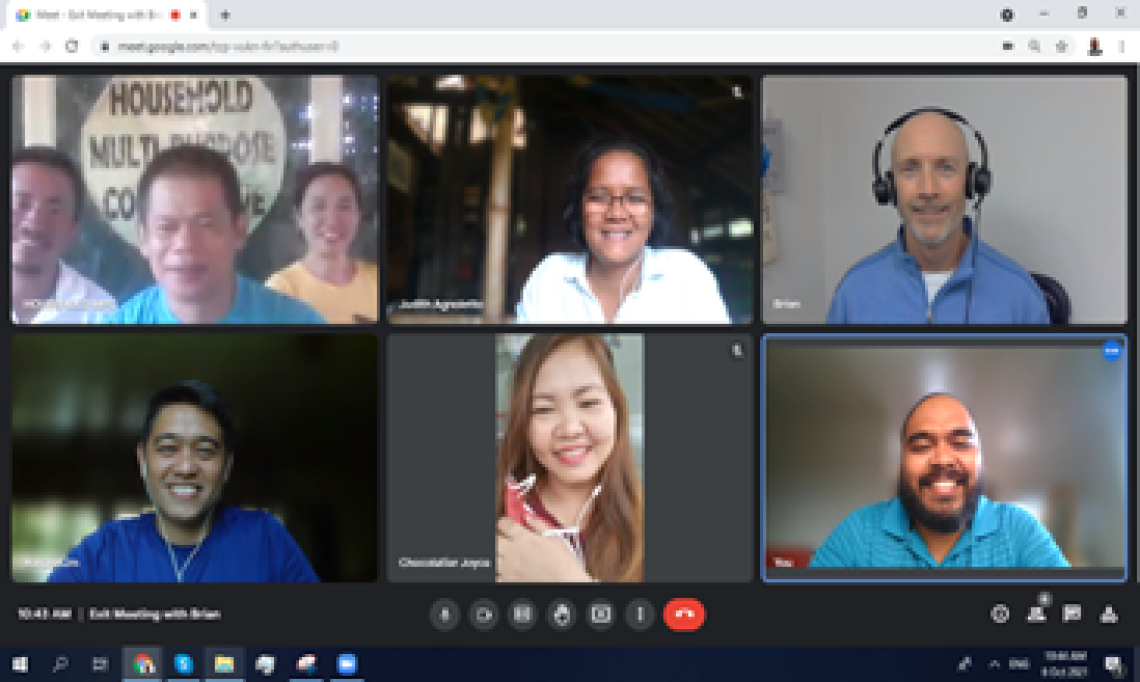 Grameen Foundation's implementation of Farmer-to-Farmer in the Philippines allowed her to connect with experts like Brian, and just recently Barbara Wilson, who volunteered for another cooperative in Mindanao, paired with yet another expert, Becca Roebber. If U.S. volunteers have something to bring to the Philippines, she felt she could bring that something from Mindanao to Luzon. She observed that Davao and Cotabato regions were already more advanced in techniques than their counterparts in Luzon, particularly in Quezon Province. In Joyce's assignment, she imparted her knowledge on all the steps of the chocolate making process from fermentation to molding and packaging but emphasized bean selection and drying for SICAP as they lacked in this area. She noted that success would come to naught if they did not master the basic first steps.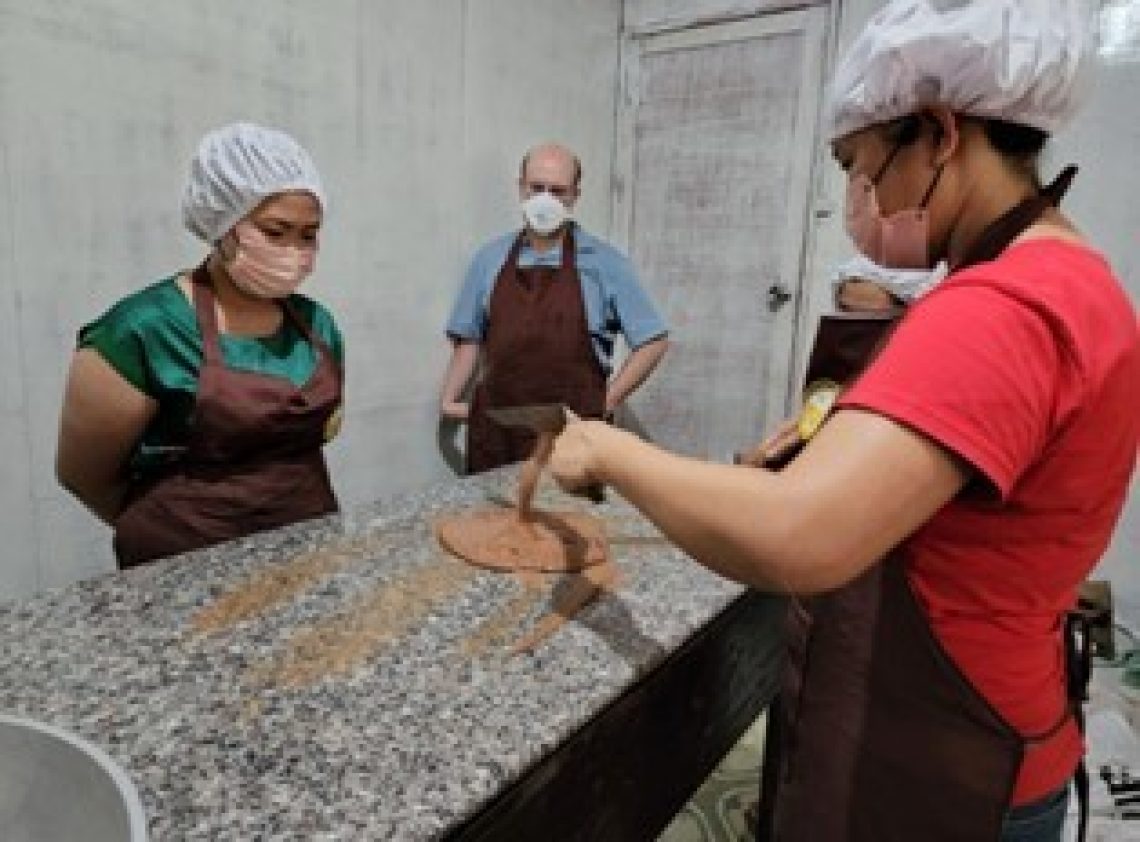 Indeed, opportunities kept opening for Joyce as she selflessly offered herself to spread the good word about chocolates. In just a couple of years with F2F, albeit challenged by Covid-19 related risks, she earned new international professional linkages, new experiences and expanded her horizons even economically. After two weeks in Luzon, impressing SICAP of her skills and professionalism, she gained not only a feather in her cap, but also a paid consultancy in a couple of months.