Improving Organization and Admin Management
Posted on 08/11/2023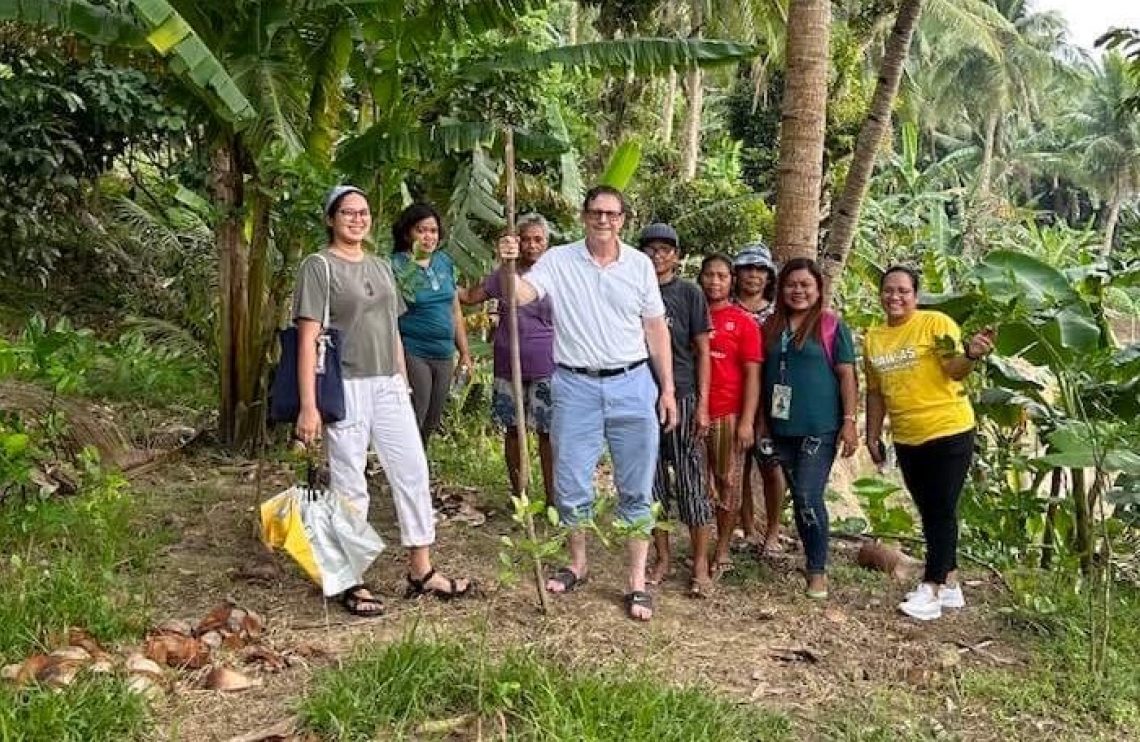 In June 2023, I had the opportunity to work directly with the San Roque coconut farmers association in Catanduanes. And while I have spent a great deal of time in the past working on agricultural commodities and addressing organizational governance issues, this was my first hands-on, in-country experience in the Philippines.
Organizations in the West benefit greatly from ready access to technological resources. That was not the case here. In San Roque, records (meeting minutes, organizational charts, roles and responsibilities) are maintained informally, and in hand-written form. The introduction of formal discipline will be essential to their success in the future.
We had an introductory meeting on the first day with the Catanduanes State University administration, including the President of the university and key members of the university extension staff . On the second day, we met with local committee representatives and got a tour of the farm. It was here that I got to try my hand (or feet) at balancing on the rice paddy bunds as we walked towards the coconut trees. Notably, my balancing act was met with only limited success (I fell into the paddy).
We started training on the third day, covering organizational governance, including committee structures, roles and responsibilities, mission statements, and policies, procedures, and standards. This training included practice sessions constructing org charts. On the fourth day, we continued the training, focusing upon project proposal letters and taking effective meeting minutes. We summarized the training on the fourth day and provided certificates of completion to the participants as well as prizes for the best charts, meeting minutes, and proposal letters.
We got a chance to tour the island of Catanduanes, review its rich history and take advantage of its many beautiful natural areas. I feel that I gained priceless experience working directly with farmers and observing exactly how agriculture is carried out in this part of the world.
This was my first truly immersive volunteer experience, and to say it was culturally enlightening would be a gross understatement. Among the "bucket list" experiences I can now claim are commuting in a motorcycle sidecar, eating root vegetables I'd never seen before, my "discovery" of the wonders of pili nuts, and the challenge of balancing (with limited success) on the levees separating rice paddies. We also got a chance to take advantage of the amazing natural beauty of the island and to tour its key landmarks.
This was my first truly immersive volunteer experience, and to say it was culturally enlightening would be a gross understatement.
— Ken Abbott, BWB volunteer