Food Safety for a Farmers Cooperative in the Eastern Visayas
Posted on 08/11/2023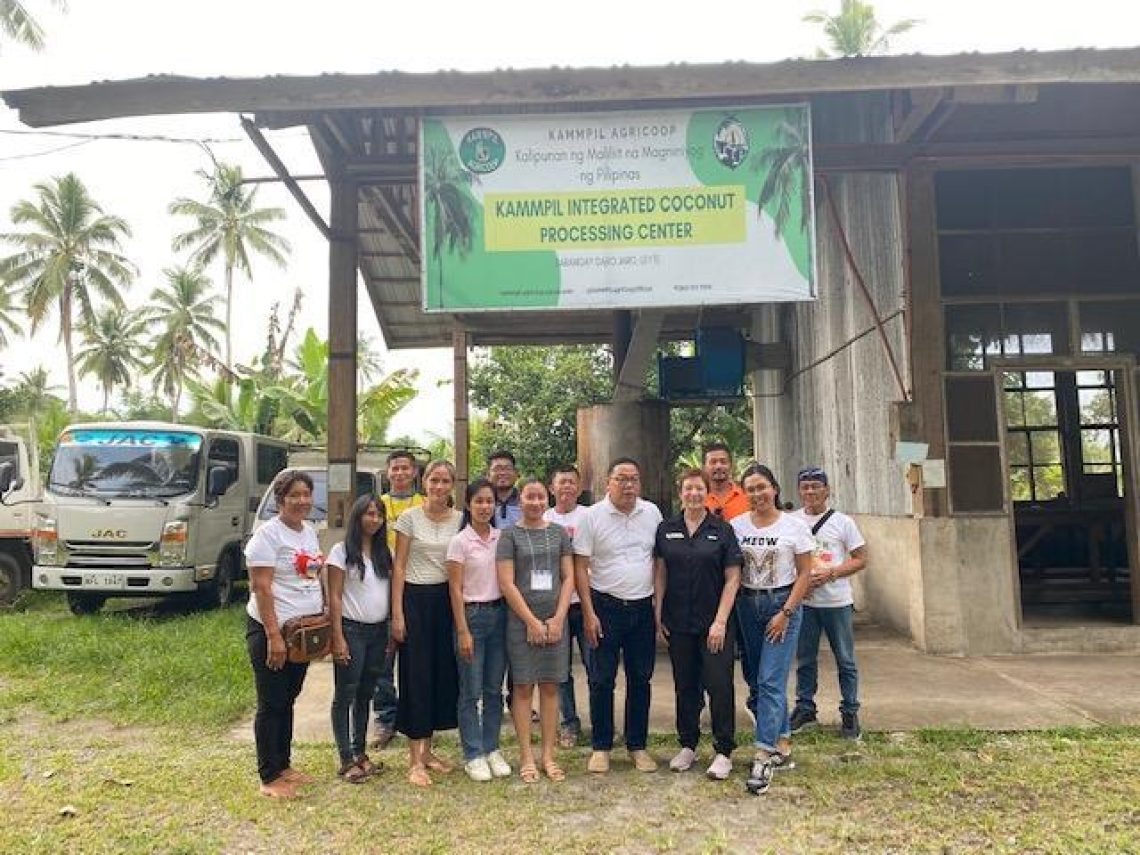 From May 6-23, 2023 the Grameen Foundation sent me to the Philippines through the Farmer-to-Farmer program. In Jaro Leyte, I worked with the KAMMPIL Cooperative. They make coco sap vinegar and want to expand their distribution by developing food safety programs. I have over 30 years of experience in food safety and quality, so this project was perfect for me.
This was my 11th Farmer-to-Farmer assignment, so I was ready to help. The first thing I needed to do was Google "coconut vinegar". I had never heard of coco sap vinegar, so I wanted to educate myself about how it is made and how it is used. Once arriving in the Philippines, I was given a great education on the product. I followed the entire process from harvest to sale. I learned how the sap was harvested (manually) from the coconut tree, transported (on a motorcycle) to the processing facility where I learned the process takes 10 days to ferment and then it's bottled (on demand). I was even able to attend a Trade Fair where the vinegar was sold.
After this great education of the process, I set to work researching the local food safety requirements. I then created and delivered an interactive training session with the KAMMPIL employees and Board of Directors on both local and international food safety requirements and suggestions of how to implement them. As part of the training, I split the participants into groups and played a game at the end to test the awareness and effectiveness of the training. We had great fun and learned a lot in the process.
I was also able to spend a few days doing "cultural immersion" activities like attending a Fiesta, swimming in the cold springs, and visiting rock formations. All amazing experiences.
Overall, this assignment was collaborative, rewarding, and hopefully beneficial to the KAMMPIL cooperative.