F2F COCOS: Amy Conard
Posted on 05/25/2021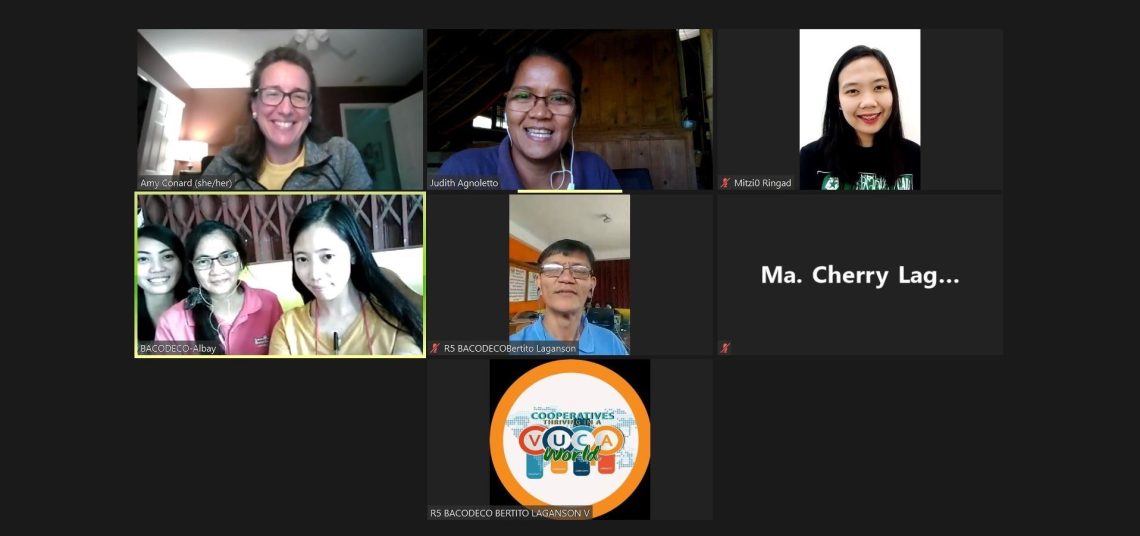 I am grateful for the opportunity to work with Bantonan Community Development Cooperative (BACODECO) for this project. The organization has most of its 10+ year history in paper documents stored in file cabinets in their office. The impact would be considerable if a natural disaster destroyed these documents, and therefore, the organization recognized the need to move to a digital format. The objectives of the project were to determine the systems needed to move to a digital format and assist the staff to begin the work.
Since travel was not available due to the COVID-19 pandemic, communication during the project was handled with weekly Zoom meetings and email. This posed some challenges which we worked through. One staff member, Gen, was asked to try the instructions I sent on how to get the scanning software on her phone as well as test out Microsoft OneDrive on the office machines. We worked through her initial hesitations on sending emails, especially with issues. I was proud of how she worked through the challenges, quickly began to scan documents, and trained other staff members. Her enthusiasm and energy were wonderful and contributed significantly to the success of the project.
The leadership of BACODECO, Sir Bert and Mam Cherry, graciously showed me the nearby volcano which is visible from their office as well as the office via their phones over zoom. Sir Bert expressed his appreciation for the help provided and repeatedly offered hospitality if I travel to the Philippines in the future. All the staff I worked with were very kind and devoted to the success of this effort. I also really value the support Judith, from the Grameen Foundation, provided to assist with translations and provide suggestions.
I appreciated the background material I was sent at the start of the project so I could understand and appreciate the coconut industry, the challenges for the coconut farmers in the Philippines and the role cooperatives like BACODECO provide to improve the situation. During the project, I learned about the honorary titles "Sir" and "Mam" as well as the culture of the organization. I hope for future opportunities where I can leverage what I have learned and gain new knowledge of the people, industries, and culture of the Philippines.