A cup of coffee (or tea) and beyond
Posted on 07/27/2023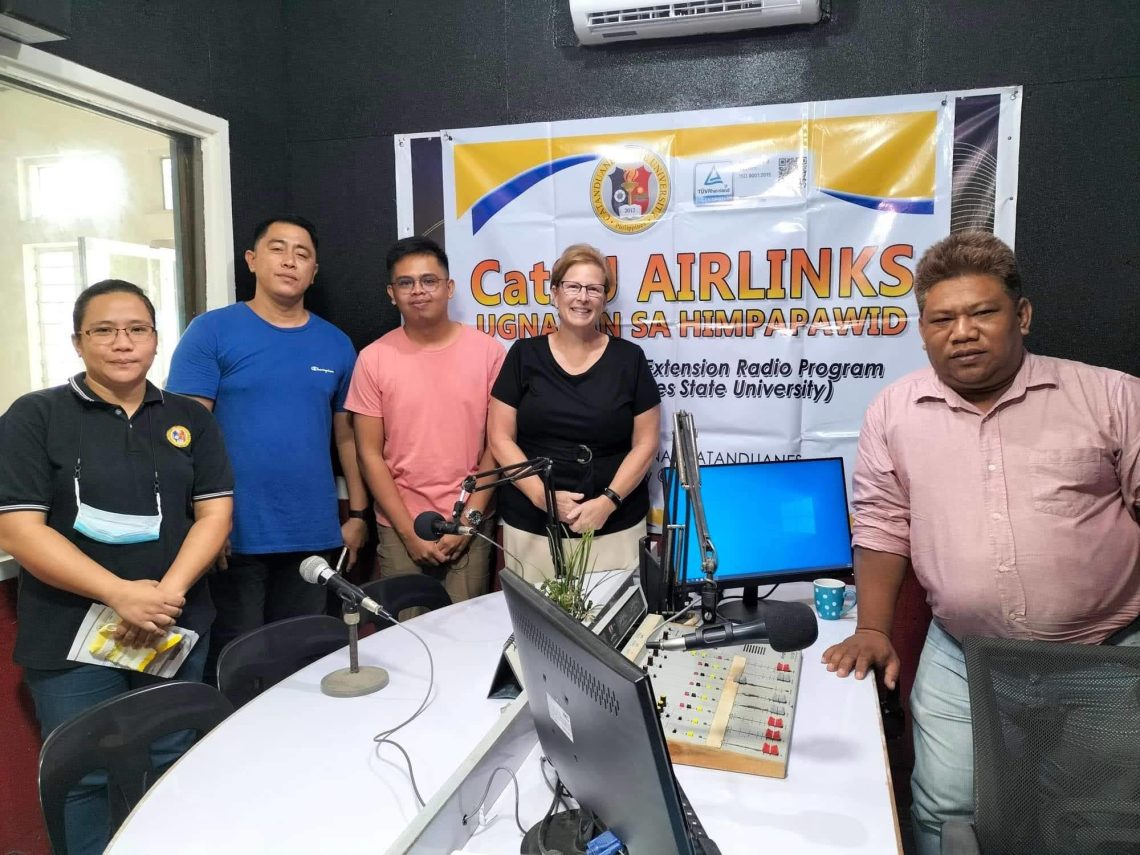 In a window seat that elevated sights of the majestic Mayon Volcano, I was privileged to have powerful morning conversations with Laura Frum, a Bankers without Borders (BwB) Volunteer to the Farmer-to-Farmer Program for San Roque Coconut Farmers' Organization in Catanduanes Province. She worked to improve their financial management. The coffee for Laura and tea for me came with discussions ranging from world politics to social structures, down to our wild thoughts, and even more so to the beauty of humanity among us.

Our conversation always ended up to how we can improve our lived experiences, so we can transform societies into better ones. I know--it's a heavy take in the morning.
Catanduanes: Where Magayons are

The synergy we developed brought out productive moments around San Roque Coconut Farmers' Organization, as Laura trained them on keeping their finances accounted for and managed well. Their enthusiasm is overwhelming, so their energies keep everyone attentive and interested. This moved Laura to bring tokens of appreciation in an attempt to compensate for their undying passion to learn more about the topics discussed.
Everyone in the organization learned so much from all the sessions we had. They told us the experience will help them improve their administrative work and eventually lead them to access more opportunities and grants in the future. But none of these could have been easy and smooth for all of us if not for the support of the Philippine Coconut Authority – Catanduanes' Staff, Jaysel Tapel and the Catanduanes State University – Extension Services Coordinators, Lizilda Boribor and Domel Talan. These people have gone beyond their roles to ensure that everything is in order and that we experience Catanduanes at its finest. And so far, we did!
Catanduanes, like the Mayon Volcano, were just names I only heard from news stories and books. But these people, especially Lizilda and her husband, Jommel, also both BwB-F2F local volunteers, have turned the island province into a familiar place. And the kindness, honesty, and generosity of the people we met were inspiring.
Cup of coffee (or tea) and beyond
The thoughts flowing from our cups go beyond the random moments that come along with the aroma of our coffee and tea, or the fog that blankets our window. The stories that piled up in those days moved me. It reminds me of the beauty of stories and how it inspires action within us, much more in witnessing a part of everyone's humanity.
The connection that I have built with Laura has allowed me to say how I love our conversations and how it always transforms my thoughts into action. There, I realized that language may have created a barrier, but our hearts speak the terms decoded by our kind spirits. Beyond the technicalities at work, we should focus first more on understanding each other so we may move forward with the right message and action, thereafter.
Exploring the relationship between our stories and understanding contexts beyond borders has validated my grasp on how we should practice the sociological imagination – by seeing through every situation beyond the surface; that our reaction to a social stimulus is shaped by our historical and social exposures. And always, as always, the stories that formed through our being are made up of millions of reasons that we experience each day. They may stem from something deeper, or just from simple conversations over a cup of coffee (or tea).