Helping the Foundation for Rural & Industrial Equipment for National Development, a FRIEND in need
Posted on 05/26/2020
Jillann Richardson traveled to the Philippines to assist FRIEND to conduct an evaluation of FRIEND's resources and capacities in its transition to a microfinance organization and in the process, train key persons on the methodology and planning of the organization's programs and organizational management needs. FRIEND, an organization providing livelihood training, experienced a major setback in 2019 when its partner People's Bank of Caraga, Inc. merged with another bank and no longer provided portfolios for smallholder farmers. This resulted in an income deficit and an urgent need to revamp its strategies for it to continue its services and remain sustainable.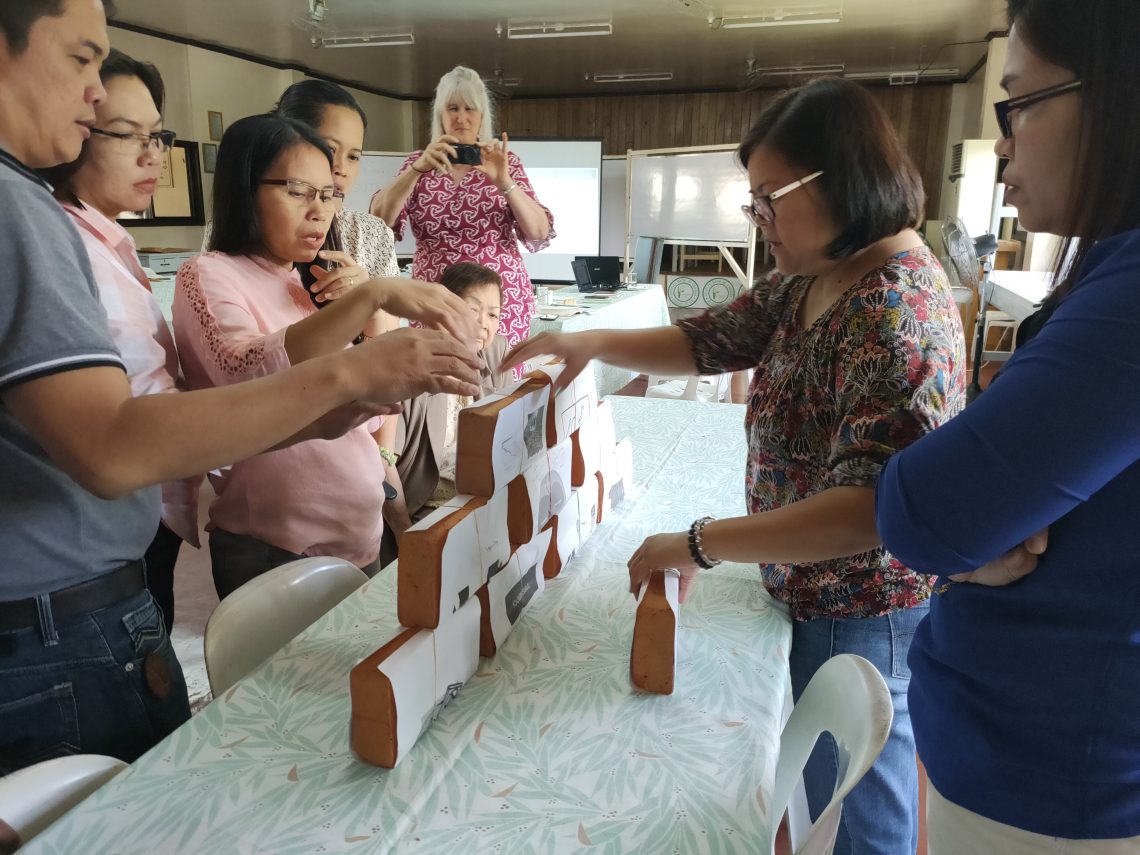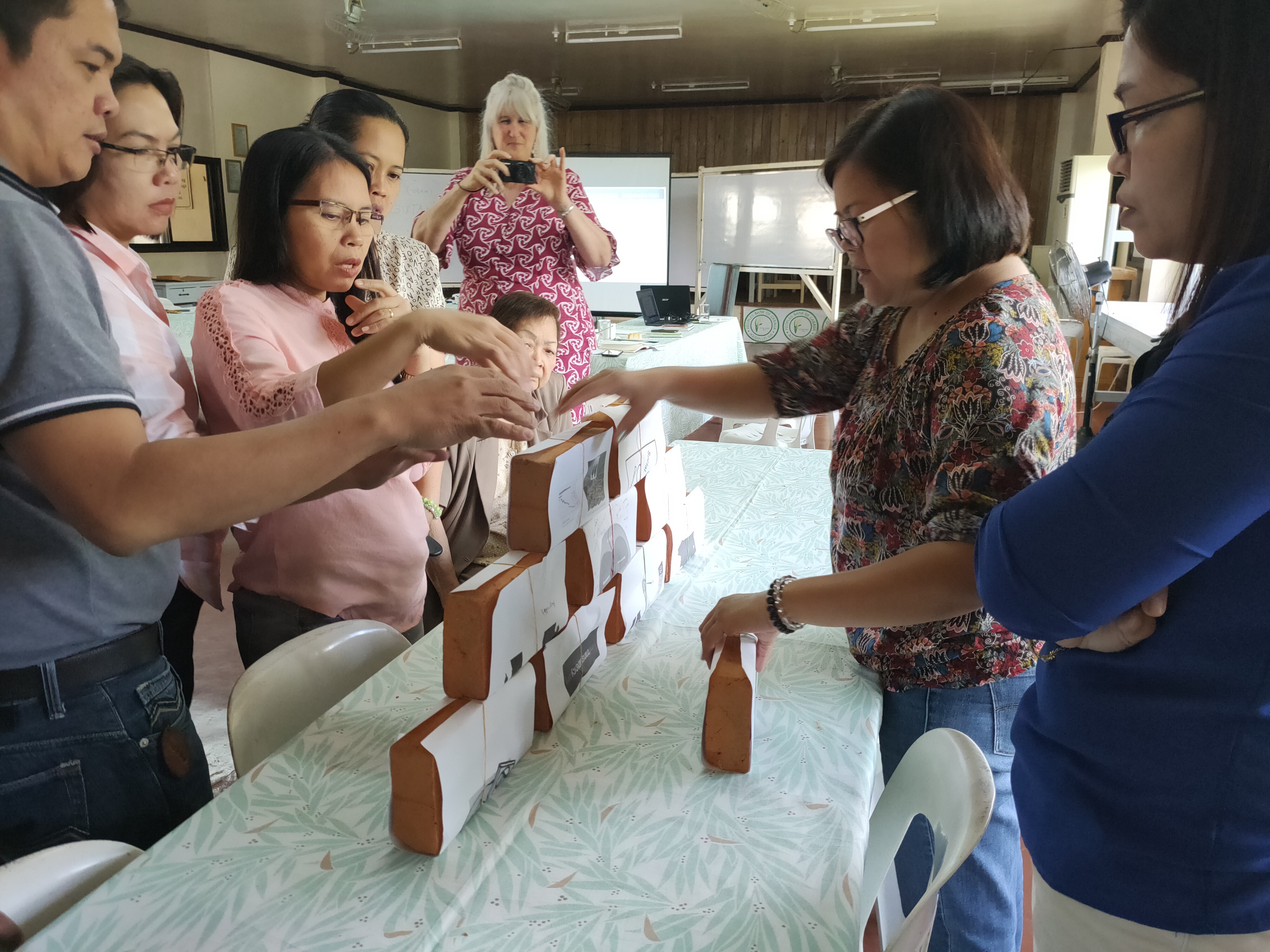 Jillann facilitated several workshops to draw out essential information on FRIEND's identity and vision and recommend the best strategy forward. This included sessions on historical and skills mapping, understanding the concepts of community economic development, Participatory Rural Appraisal, and social enterprise. The volunteer recommended that FRIEND 1) conduct a series of surveys to define their vision, mission, and goals; 2) develop a strategic and operational plan including the identification of sources of income, 3) learn more about social development, social enterprises, community economic development, and participatory rural appraisals; and finally, 4) put in place new governance to manage the new FRIEND. Jillann has 20 years of experience consulting with various Farmer-to-Farmer projects in Guyana, Haiti, Malawi, Sierra Leone, Ethiopia, Uganda, Tanzania, and Tajikistan. She has technical expertise in MFIs and in Risk Assessment. She has a Masters in Intercultural Administration, International Development Management, and a B.A. in International Affairs.
A FRIEND In Need
Coconut farmers are among the poorest in the Philippines despite coconut oil being the country's second-highest agricultural export earner following banana production. Some of the challenges include a lack of capital, low technical skills, and a lack of business knowledge to improve productivity and profitability. The Foundation for Rural and Industrial Equipment for National Development, Inc. (FRIEND) is committed to filling these gaps and has been under the direction of the Peoples Bank of Caraga (PBC) which provided various agriculture-based microfinance products and services in the island of Mindanao in the Philippines.
In the past, both institutions played important roles in the lives of their clients through access to low-interest microlending, health, and life insurance. Livelihood and financial training enabled members like Manalily Macalanga and her husband to develop family enterprises. They acquired an initial loan of USD58 and worked up to borrowing USD1,274 for coconut farm development. In 2010, they acquired USD1470 to establish a plantation of falcata, a type of timber tree and bamboo, both used for construction. Because of PBC and FRIEND, Inc. they are now supplying bamboo to a banana plantation in a nearby town. Additionally, they were able to buy land and establish a sari-sari (variety) store. FRIEND provides non-financial support to farmers and micro-entrepreneurs.
Unfortunately, due to unforeseen natural disasters affecting eastern Mindanao, weak internal controls, and new regulations by the Central Bank of the Philippines, PBC ceased operations in July 2019. FRIEND once disaffiliated from PBC, could now develop a new vision and mission as an independent organization. In August of 2019, FRIEND requested F2F COCOS support. It was determined that the first assignment would be to evaluate the current capacities of FRIEND in transitioning into a microfinance institution, a gap left by PBC's closure. FRIEND was excited about this opportunity and wanted to make sure they were well prepared for the F2F volunteer. Filipinos have the reputation of being some of the most hospitable people in the world and FRIEND definitely met this standard by going the extra mile to make sure the volunteer was comfortable and treated like a special guest. This included making sure the logistics were prepared for when the volunteer arrived at the airport and even coordinating and preparing for a personal cook due to the volunteer's dietary restrictions.
Additionally, since FRIEND was unfamiliar with technologies like Skype or WhatsApp, F2F COCOS helped set these up for them to effectively communicate with the volunteer. FRIEND installed Wifi connection and practiced their English skills through coordination calls with the volunteer and F2F COCOS.
In February 2020, FRIEND selected F2F COCOS volunteer, Jillann Richardson. Jillann is an avid volunteer with over 20 years of experience consulting with various Farmer-to-Farmer projects all over the world. She has strong technical expertise in MFIs, Ag-business, and Enterprise Development and Organizational strengthening and Training. This was her first time in the Philippines and she was happy to take on the role of helping a transitioning microfinance institution improve its strategic planning and methodologies.
As the assignment commenced and after days of discussions with the leadership of FRIEND, Jillann recommended putting into place socio-economic development activities and developing a separate microfinance NGO. Intensive brainstorming, collaboration, and training came as a challenge but a welcomed surprise to FRIEND and it was concluded that the two entities could still contract services from one another and allow opportunities to support specific clients without constraining each other's activities. The recommendations of Jillann were enlightening to FRIEND and created a clear pathway to successfully service smallholder farmers more effectively.
During the assignment, "let the flower die", was a phrase Jillann coined which resonated with the entire FRIEND team. This endearing suggestion meant that no matter how beautiful and bittersweet their view of the past relationship with PBC may be, it was time for FRIEND to define who they really were and set a new path for success. This phrase was not taken lightly but struck a chord with FRIEND as they defined their new purpose within the community.
Although Jillann has gone back home to the US, just in time before the COVID-19 travel bans took effect, she continues to support FRIEND through virtual training and coaching. Right after she left, FRIEND prepared the survey tool that they will be using for their research. In an email from FRIEND's Executive Director, Cristina Bulaon, she noted: "We had a very enlightening virtual training session with Ms. Jillann. I have seen the FRIEND team mustering incredible confidence from that session to face the target beneficiaries the next day during their data gathering from the field because somehow they knew what to look for in order to become a social enterprise. They will be interviewing barangay captains and residents of villages identified to have challenges per government data. They will consider women and coconut farmers for the first leg of the surveys. Thank you all for making this possible for us."
With the help of F2F COCOS, around 1,540 smallholder coconut farmers, workers, and staff of FRIEND are expected to directly benefit from the volunteer engagement. By improving capacities and implementing the volunteer recommendations on focusing on developing separate entities, FRIEND will be able to offer better opportunities for the smallholder farmers involved. F2F COCOS program will continue its support to FRIEND and continue on Jillann's work to provide improved opportunities to serve its clients.