02/06/2016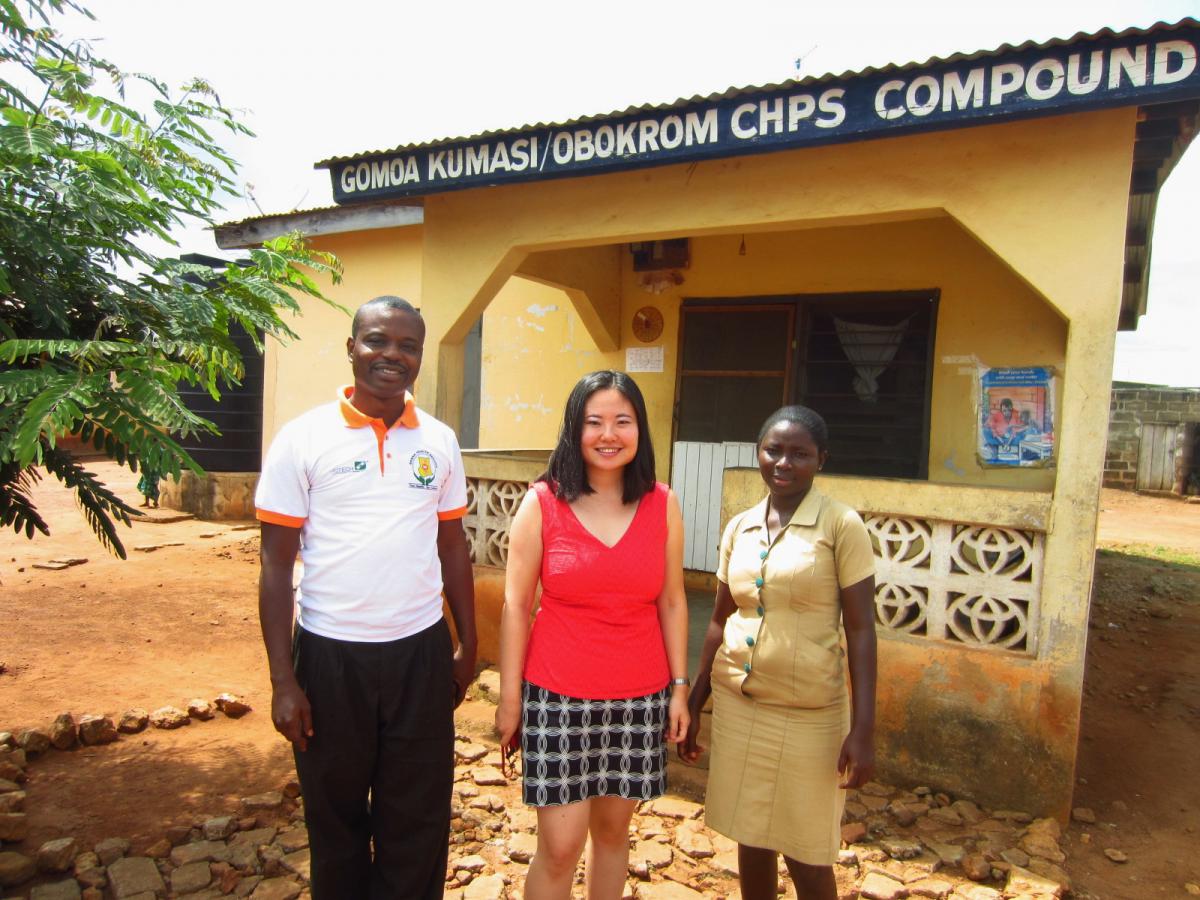 Grameen Foundation Fellow Lisa Wei visits staff in the field
About the Grameen Foundation Fellowship:  
Grameen Foundation Fellows make their mark in the fight against poverty, while broadening their professional horizons and gaining invaluable hand-on experience in international development. This is a unique opportunity for professionals from a wide range of industries, from management consulting and business to data analysis to healthcare and agriculture, to gain substantial experience leading the development and implementation of projects serving the poor, working with some of the brightest minds in social innovation.
Grameen Foundation Fellowships are competitive, year long, field-based positions. Each field placement is individually tailored to match your skills and interests with the needs of Grameen Foundation and its partners around the world. All Fellows receive living stipends, group orientation, and ongoing professional development support. 
Required Skills, Attributes and Abilities:
Deep commitment to eradication of poverty and alignment with Grameen Foundation's mission
Most placements will be with Grameen Foundation teams, we look for expertise in the areas of financial services, health, agriculture, mobile technology, and social entrepreneurship.  
Exposure to low bandwidth environments and developing countries helpful
Ability to manage multiple priorities
Demonstrated flexibility and adaptability while working in a  dynamic environment
Great sense of humor and comfort with a range of personalities
Education and Experience:
There are no education or experience requirements for the Grameen Foundation Fellowship. However, strong candidates often have professional experience in strategy or management consulting, financial services, health, or agriculture and/or have worked in global business or in startup-like environments.
Physical and Environmental Conditions:
Fellowship placements will likely be in Africa (particularly Uganda and Ghana), Latin America (particularly Colombia and Nicaragua), Asia (particularly India and the Philippines), and the Middle East. 
This position does not require unusual demands for physical effort.  This position may occasionally require physical effort to lift and transport boxes weighing no more than 50 pounds. Work environment involves everyday risks or discomforts that require normal safety precautions typical of places such as offices, meeting or training rooms, residences, or commercial vehicles; e.g., use of safe work place practices with office equipment, and/or avoidance of trips and falls, and observance of fire regulations and traffic signals.
Additional Comments:
The above job description is not intended as, nor should it be construed as, exhaustive of all responsibilities, skills, efforts, or working conditions associated with this job.  Reasonable accommodations may be made in appropriate circumstances to enable qualified individuals with disabilities to perform the essential functions of this job.
How to Apply:
Please visit the Grameen Foundation Fellowship Webpage for more information on the program or to apply for a Fellowship.  No telephone calls please.