Meet
Grace

, Ghana maize farmer, and

Racheal

, her Grameen Community Agent.

Like every mother all over the world, Grace works every day to make life better for her children. It's just a little harder for Grace. As a single mother with ten children to look after, everything seems perpetually in short supply except her determination and skills. That's why she and Racheal are such a perfect match. Grace's Story

Most of my farmers have changed. They don't practice the traditional way anymore.

— Racheal, Grameen Community Agent

Fund More Agents Like Racheal
Meet

James

, mason, and spinach farmer, Ghana.
Some people are just born lucky. James is not one of those people. Orphaned at a very young age, James had been trying to work his way out of poverty most of his life.
A mason by trade, he recognized the growing demand for spinach. He started growing and enrolled in our program. With a $400 loan through Musoni, a microfinance bank, he expanded his production and more than doubled his income.
Thanks to an innovative new kind of loan program designed around the seasonal needs of smallholder farmers, James has been able to make his own luck. James's Story
My life has changed and improved tremendously from what it was before. It is not as hard. I no longer have problems with the school as I pay my children's fees on time. My children are happy and healthy. Before I had no hope, but I am now very hopeful.
— James, spinach farmer, father, husband
The Grameen Foundation Model for solving poverty: technology with a human face.
Good for women. Good for the family farm. Good for everyone.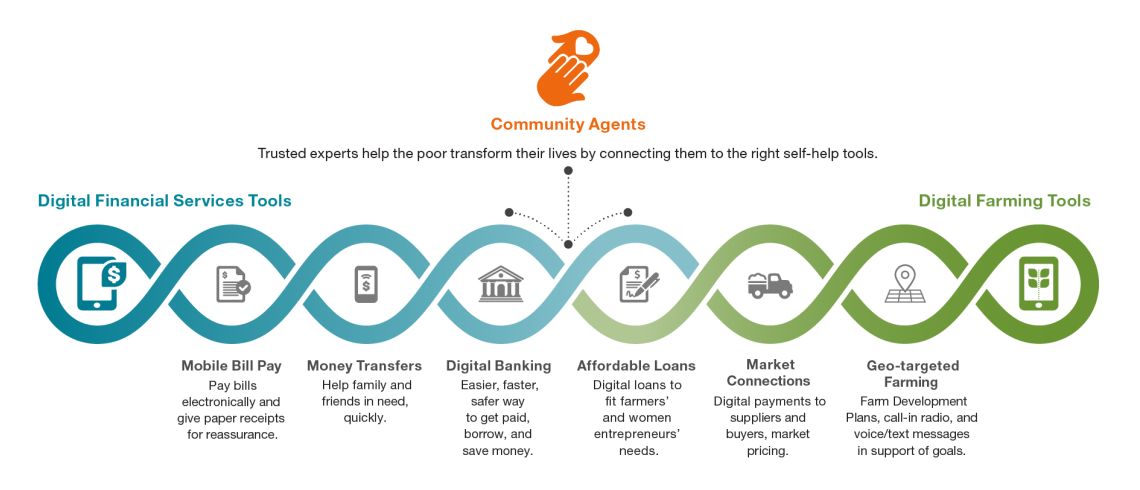 Real reasons for real optimism.